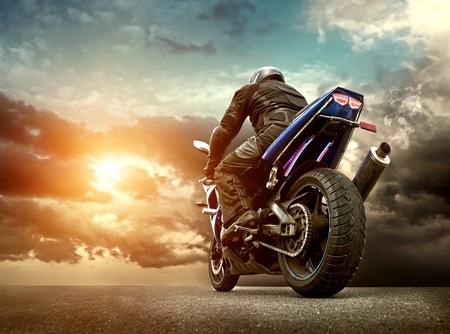 It's always a good time to visit Ruidoso, New Mexico. The trails and natural preserves that we at Innsbrook Village Country Club & Resort are enmeshed in, are a key element of leisure here all-year round, and there are plenty of activities going on constantly.
Late September is a particularly special time to pay a visit to Ruidoso because weather is nice and that's when the Golden Aspen Motorcycle Rally comes to town.
What is the Golden Aspen Motorcycle Rally? Just a tradition nearly 50 years in the making, where the best motorcycle riders and enthusiasts gather in Ruidoso for an annual rally that everyone in the community comes out to be a part of. The previous owners, Ron and Jill Andrews, oversaw the tradition for years. In 2018, the honor of hosting the 49th Golden Aspen Motorcycle Rally will be passed on to Humberto and Blayne Maldonado, two participants and major supporters. They have sworn to keep that energy alive for years going forward.
This year, the rally takes place from September 19th to September 23rd. The cost to register is between $20 and $60. If you're not planning on riding, no worries at all — Golden Aspen is more than just a motorcycle rally. Each night, there's something going on that brings out the crowds, from delicious chuckwagon eatin' to a host of great live music. On Friday and Saturday, visitors can bare witness to motorcycle stunts put on by the incredible FMX Stunt Team.
So if you're thinking of coming by, don't forget that the Innsbrook Village Country Club & Resort is your perfect place to stay. We're your window into Ruidoso, New Mexico, and everything this "big small town" has to offer. For any questions you may have, about our resort or the race itself, feel free to reach out today!