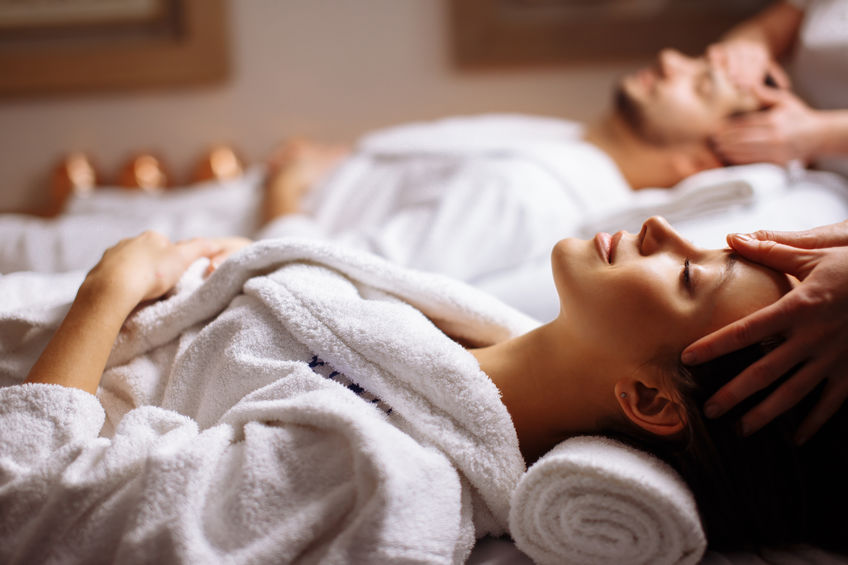 Whether you are planning a family vacation and want to have a day or two for yourself, or you're looking for a relaxing getaway all your own, Ruidoso, NM is an ideal destination.
Not only is it in a beautiful area, tucked within the Sierra Blanca Mountain Range, it is also home to several spas, healing centers and athletic clubs that will provide you with all the relaxing activities you will need during your stay.
We invite you to read on to see why Ruidoso is the perfect destination for your next vacation.
Massage at Blue Lotus Day Spa & Yoga
The Blue Lotus Day Spa & Yoga is the perfect place for a day of rest and relaxation in Ruidoso. It features seven treatment rooms overlooking the Rio Ruidoso where you can have massage therapy, facials, waxing, hot stone, couples' massages and more from highly skilled and licensed therapists.
As their name suggests, there is also a yoga studio on site with morning, evening and weekend classes no matter your level of experience.
Dry Sauna & Indoor Pool at Ruidoso Athletic Club
If you're looking for a way to break a sweat and get some exercise while in Ruidoso when the temperature drops, the Ruidoso Athletic Club is a great option.
It features a relaxing and spacious dry spa and an indoor swimming pool with four 8-foot lanes and an 84-degree temperature year-round.
For the convenience of visitors to the area, day passes are available to the public starting at just $10 a day.
Heated Outdoor Pool & More at Innsbrook Condos
Innsbrook Condos offers a heated outdoor pool that is the perfect way to relax after a long day of activities in town. Our site also features tennis and basketball courts and access to a private fishing lake.
No matter how you decide to relax during your stay in Ruidoso, we hope that you will think of us at Innsbrook for your vacation rental needs.
We offer a variety of spacious condos and townhomes for rent that will be the perfect place for you and your party to rest throughout your stay.
Whatever your rental needs may be, we ask that you reach out to our friendly and experience staff today at 1-800-284-0294 to get started.