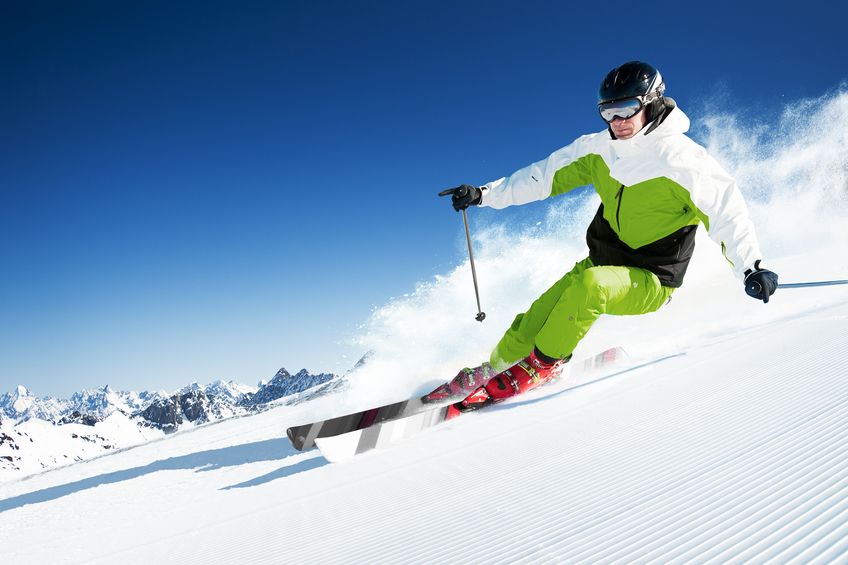 While New Mexico may not be the first place people think of when it comes to snow and skiing, the state actually sees a good amount of snowfall throughout the winter months in several of its more mountainous areas.
One such area is Ruidoso. Set in the Sierra Blanca mountain range, the village of Ruidoso typically has perfect conditions for skiing and other outdoor activities during the winter months.
It benefits from being a less thought of skiing area, with less-packed slopes and more options when it comes to lodging.
Should you be planning a ski trip to the Southwestern US this winter and are looking for the perfect place for outdoor adventure and relaxation, consider Ruidoso.
It's a well-kept secret
As mentioned above, New Mexico isn't always among the top places people think of when it comes to skiing, but that doesn't mean it can't hold its own.
New Mexico is without a doubt one of the top states for skiing in the US and is one of the best kept secrets in the skiing community.
The mountainous regions receive large amounts of snowfall throughout the winter months, and when combined with the blue skies typically seen during the day, it makes for a truly breathtaking experience.
There are several skiing mountains in the state that reach over 12,000 feet and offer a thrilling and exhilarating adventure for the entire family.
When you want great skiing with less people, New Mexico, and Ruidoso in particular, is the place to be.
Ski Apache
When people hit the slopes in Ruidoso, NM they head to Ski Apache. One of the most beautiful ski resorts in the state, Ski Apache offers 55 runs, 11 lifts and has several mountains with elevations over 12,000 feet. These areas of higher elevation in the Sierra Blanca Mountains will typically receive over 15 feet of snow during the winter months, making it one of the most ideal skiing spots in the state.
No matter what your skill level may be, there will be something for everyone at Ski Apache. It is home to breathtaking views and the top of chairlift 6 is a popular viewing area for visitors and sightseers.
Luxury Accommodations
While it is certainly important to find the right ski resort for your trip, you'll also need a warm and comfortable place to relax and lay your head after a long day on the slopes. In Ruidoso, NM, that place is Innsbrook Condos.
At Innsbrook Condos, we have luxury vacation rentals available for ski parties of all sizes that include condos or townhomes with all of the amenities you could ever need. To learn more about the rental options we have available, we invite you to give us a call at 1-800-284-0294 today!