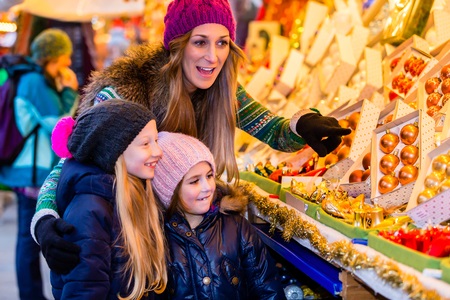 With Thanksgiving just a few weeks away, it is time to get ready for the holiday season. That's right, Christmas is just around the corner, bringing with it jolly holiday music, fresh cookies for Santa, and days of exciting shopping trips!
Get a jumpstart on your holiday shopping this year at the 2018 Ruidoso Christmas Jubilee in Ruidoso, New Mexico.
Starting Nov. 9, dash over to the Ruidoso Convention Center for a shopping extravaganza full of dazzling native treasures from over 80 local merchants including Crazy Crafty Chics, Deer Trail Pottery, Locket-ology, and Victorian Memories. Shop upcycled art, pottery, birdhouses, ceramics, jewelry, gourmet coffees, bedding, kitchen tools, and furniture. Whet your appetite at the delicious food court with some kettle corn or salmon tacos, and spend the weekend shopping for the best deals from your Ruidoso favorites.
The Ruidoso Christmas Jubilee runs Friday, Nov. 9 from 12 to 6, Saturday, Nov. 10 from 10 to 6, and Sunday, Nov. 11 from 11 to 3. Bring along the kids for some early holiday fun. They can meet Santa, create some Christmas crafts, and hear some holiday tales Saturday 10 a.m. to 4 p.m. and Sunday 11 a.m. to 3 p.m.. Admission tickets cost $2 and children 12 and under, as well as active military members, are free.
Ready to kickoff shopping this holiday season? Spend your weekend shopping at the many shops throughout Ruidoso and relax during the evenings in a spacious and luxurious condo at Innsbrook Village Country Club & Resort. Perfect for a weekend getaway, Innsbrook is located right in Ruidoso, making it the perfect basecamp for your shopping spree weekend.