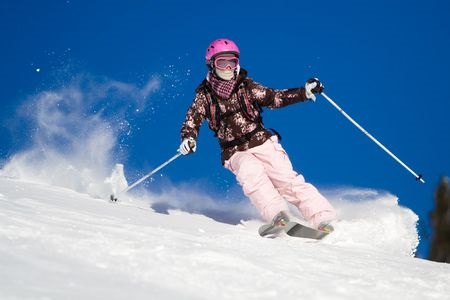 Grab your skis because record snowfalls in Ruidoso this year mean one thing: it is time to plan your next ski trip! The season of skiing is upon us and those craving adventure rush to the slopes to try their hand at the thrilling sport.
Skiing offers excitement and fun for people of all ages and experience levels. Everyone from beginners to experts come together each season to experience the joys of whipping down snow-covered hills in New Mexico.
Ruidoso, New Mexico offers plenty of ski trails well-suited to lovers of this wintertime activity.
This year, the area received record amounts of snowfall with measurements of 20 inches or more, making it the perfect time to plan your ski trip. Compared to previous years when it received little snowfall, Ruidoso is currently the perfect winter wonderland you need to escape to for the weekend.
The weather is perfect for some local skiing! Ruidoso offers plenty of local ski shops with all of the accessories, apparel, and equipment you need to enjoy the sport. Get information about local skiing options and conditions and gather up your gear before heading to the slopes.
To enjoy the most popular destination in the area for premier skiing, head to Ski Apache. This attraction offers the country's southernmost ski area with warm-weather powder skiing. Enjoy over 55 runs and trails including beginner slopes, tough runs, cruising runs, a huge bowl, and a terrain park complete with jumps, tubes, and rails. Seek out some ski instruction, ride one of the world's longest zip lines, or even give snowboarding a try.
Take advantage of Ruidoso's record snowfall by booking your ski trip today! Stay right in Ruidoso at Innsbrook Village Country Club & Resort for premium access to the village's best skiing. After a full day of skiing, relax in your own luxurious condo or town home with a feel of comfort and home, complete with all necessary amenities and extras.