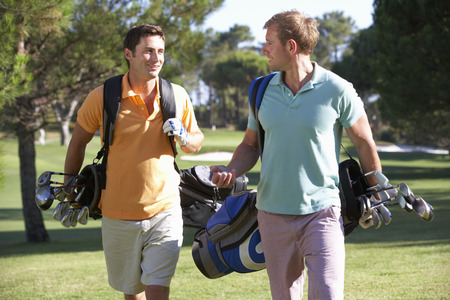 Golfing is an activity that is enjoyed by over 25 million people across the United States. Golf is a great way to exercise, enjoy the sun, and socialize with others. Whether you are an expert or novice golfer, there are some tools no golfer should be without.
Here are a few items that will assist you while you are out on the links:
Proper Golf Wardrobe
Whether you win or lose, you can always look great on the course with comfortable clothes. Golf clothes usually consist of a polo shirt and moisture wicking shorts for men. Golf clothes for women are usually a polo shirt and skort or a polo dress. Remember when purchasing golf clothes to be sure that it has a comfortable relaxed fit without being too loose.
Sunscreen
Unless you're golfing indoors, you should be prepared for prolonged sun exposure. When spending time outdoors for extended periods of time it is imperative you wear sunscreen to protect your skin from and harmful UV rays. For convenience, use a spray-on sunscreen. These can be easily applied and won't get all over your hands.
Extra Socks
As you walk from one hole to the next your feet will begin to sweat. Changing your sweaty socks for a cool dry pair will also help with your stance and help you remain solid while you are swinging your club. Store your socks in a small Ziploc bag, so you can put the sweaty ones in a sealed container.
Golf Gloves
Gloves are a great way to help adjust the grip on your clubs. The cloves will also help to protect your hands by providing some cushion. This will help prevent blisters and callouses.
Dependable Golf Balls
You never can have too many golf balls. Finding the right balls for you will take some trial and error especially if you are just starting out. The best way to find the right kind of balls is to practice with your own clubs.
Once you have all your golf essentials, visit Innsbrook Country Club and Village in Ruidoso, to experience our beautiful 9-hole par golf course. Check out our rental page to get a quote on our available condos and townhomes today!