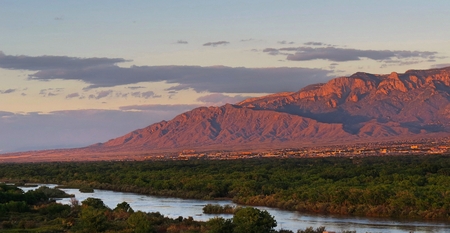 Set in the Sierra Blanc mountain range, Ruidoso, New Mexico is an oasis for locals. What is so special about this small village? Ruidoso offers an escape from the everyday hustle and bustle of the big-city life by providing beautiful scenery and a variety of activities to spark adventure in anyone.
Arts & Culture
If you are looking to learn more about western culture Ruidoso is a great place to start. With its rich history, this is a must-visit destination.
The Spencer Theater Performing for Arts, considered one of the finest theatres in the world, is a staple in South-Central New Mexico. First opened in October of 1997, the 22-million-dollar structure is a sight to behold.
The Hubbard Museum of the American West, founded in 1989, started as a collection of memorabilia from Anne Stradling. Stradling was a wealthy collector of hunting gear, paintings, and horse paraphernalia. Stradling started her own museum in 1957 after she received a train carload of family heirlooms. She grew her collection by attending auctions.
In addition to the rich culture in Ruidoso, it is also a great place to enjoy live music. If you are a fan of country music, the All-American Country Music Festival is a great concert to attend. This annual concert takes place every summer, this year it will be headlined by Joe Nichols and Chase Rice along with other acts. This festival is a major part of summers in Ruidoso.
Summer is a great time to visit Ruidoso and explore this mountain village. If you are planning a summer getaway stay at Innsbrook Village Country Club & Resort. With an assortment of amenities- tennis court, heated pool, and a 9-hole golf course, we can appeal to your adventuristic side while also providing comfort and relaxation. Visit our Rental Information page to view our rates and start planning your vacation!