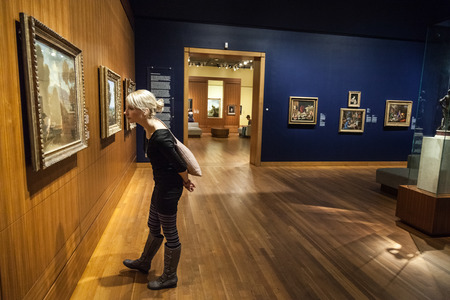 Innsbrook Condos is located in an area with a unique blend of fun and culture. In Ruidoso, you'll find a number of diverse art exhibits during your stay here that draw in crowds from all of New Mexico. It is part of the full-package experience here at the condos, and we hope you make the best of it.
While in town, be sure to take an art gallery tour around Ruidoso to truly experience the New Mexico lifestyle.
Mountain Arts Gallery & Framing
The Mountain Arts Gallery is an ode to New Mexican tradition. It features a wide range of authentic pottery and sculptures deeply steeped in our Navajo history, with rotating exhibits from some of the most exciting artists in the area. The latest, from Teri Sodd, is called "Heritage," a beautiful portrait of a Native American woman.
The Adobe
This 10,000-square-feet fine art gallery is one of the most renowned in Ruidoso—an award-winning center that is home to both contemporary and historical paintings, showcasing the different pasts that make up the region. With that being said, it also features New Mexican silver and gold jewelry that has long been part of the Native American tradition here. The gallery features a number of acclaimed artists, which you can view online, but the best way is to visit and see for yourself.
The Hubbard Museum of the American West
The Hubbard is a gem of the local art scene—a more modern museum featuring photography from all over, fiber arts, and other mixed media that blends both the past and present. But perhaps noteworthy is its status as an affiliate of the famous Smithsonian, in Washington D.C., which gives Ruidoso a world-class center for art.
So next time you stay at Innsbrook Condos, be sure to visit the different arts exhibits that call Ruidoso home, as well as the entertainment and amenities we offer our residents here.