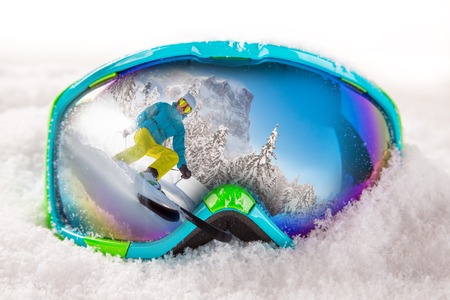 A scenic drive along roads lined with tall pine trees paving their way to an alpine wonderland–doesn't the imagery sound lovely? If you and your crew plan to hit the slopes near Ruidoso this spring break, you'll be able to experience this mountain view and more.
We want you to make the most of your spring break ski trip! Here are some tips to make it easy-going and fun.
Track the Weather
On the snow-coated slopes of Sierra Blanca you'll find the only ski resort in New Mexico to offer a gondola style lift. Spring breakers love traveling to Mescalero every year to test out Ski Apache's dipping trails, enjoy the mountain resort atmosphere, and take a trip on the exhilarating zip lines! If you're traveling to the area to ski, you'll want to first make sure the weather is cooperating. Spring breakers will be happy to know that a decent amount of the resort's lifts are still open, and a forecast of moderate temperatures and consistent sunshine is projected for the remainder of the week. You will still want to make sure that you continue to keep an eye on the weather each day during your stay.
Consider a Condo Rental
Everyone is going to have different expectations in regard to lodging accommodations, depending on the size of their party. With many children and college students off from school, we realize that it can often be difficult to find a place that can accommodate larger families and groups, as housing fills very quickly during ski season. While hostels and airbnbs come with a relatively cheap price tag, don't overlook a long-term condo or townhome rental for your trip: prices are usually more reasonable than short-term rentals in areas of heavy tourist travel. Some hostels and airbnbs also do not allow extended-stay bookings, nor do many offer a larger list of comfortable amenities that a resort community can offer those looking to extend their stay.
Learn the Slopes

If this is your first time traveling to Ruidoso for ski season, we can't stress this enough: learn the ropes, or in this case, the slopes! Even if you are traveling with veteran skiers, take to the hills at your own speed. Find a reputable ski instructor and take a few lessons so that you don't injure yourself. Ask to take a tour of the ski resort first and know exactly where the beginner slopes and trails are located. If your party consists of varying ski levels, make sure you plan a time to meet at a designated spot on the resort to check in with each other. And most importantly, don't be nervous, this is a fun experience!
You don't need to feel bogged down by the rush of last-minute travel details; Innsbrook Condos still has one, two, and three-level vacation rental townhomes that can accommodate parties of 6, 8, or 13. View our listings and contact us before hitting the slopes!