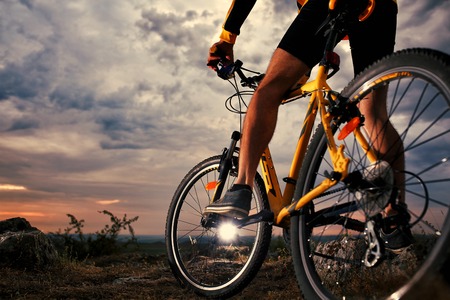 Earlier this summer, work began on the final phase of a scenic river trail that will offer local residents the opportunity to take leisurely strolls from Eagle Drive in Ruidoso all the way to Two Rivers Park. Now, thanks to Pinnacle Trail System Designs and the Village of Ruidoso, the folks in our area will have a place to brush up on their cycling abilities as well.
Ruidoso's new Bike Skills Park is designed to be a safe, educational venue for people interested in mountain biking or other types of cycling to practice and learn from more experienced riders. It's located adjacent to the North Park Baseball Field and Skate Park at 608 White Mountain Drive.
The designers of the park envisioned it as a place where riders of all skill levels could come together to learn from one another and enjoy biking on a variety of different types of terrain. The park features dirt trails, berms, rollers and jumps to help bikers train and improve their abilities. It was also designed to provide a safe introduction to mountain biking for people who aren't ready to tackle serious trails yet. The park will also offer free adjustments and repairs, as well as tips and advice from accomplished cyclists in the area.
Thanks to a collaborative effort between local businesses and volunteers in Ruidoso, the Bike Skills Park was completed under budget in just three months. On Sunday, August 21, the Village of Ruidoso will host a grand opening for the park where cyclists can receive hands-on lessons from members of the team at Pinnacle Trail System Designs. Free bike helmets will also be available on a first come, first serve basis.
Be sure to come down and check out this great new addition to Ruidoso's outdoor recreation areas! Hope to see you there!