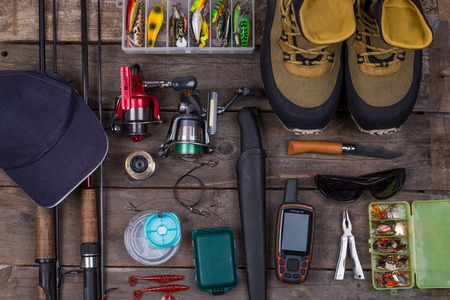 Nearly 40 million people fish every year. This activity is a great way to improve your mental and physical wellbeing. No matter your experience level; advanced or beginner, it is important to be sure you have the proper tools before heading out for a fishing trip. In order to have a successful fishing expedition, there are a few necessary tools to pack.
Here are a few items you will need when going fishing in Ruidoso:
Tackle Box– Every experienced angler has a tackle box filled with all the supplies they will need for a successful fishing trip. As you gain experience you will learn what works best for you. This is also a great place to store your first aid kit Here are some essentials you should include in your tackle box:
Pliers 
Sunblock
Bobbers
Insect repellant
Hooks
Line
Safety goggles
Flashlight
Line clippers
Hand towels
Fishing line & line cutter– Typically, fishing line will come with your fishing reel, but you should always pack extras. Fishing line is extremely strong so you will need to bring a sharp knife or nail clipper to cut the line. Most experienced anglers use nail clippers because they are compact and safer to use than a sharp knife.
Bait– Once you cast your line you will need something on the hook to get the fish to bite. Worms are the most common bai used but ants, beetles, grasshoppers, and caterpillars can also be used as bait. In addition to live bait experienced anglers use lures to draw in fish. Lures are brightly colored plastic worms or fish placed on the end of the hook and typically used once you run out of living bait.
First Aid Kit– Your safety is the most important aspect of a successful fishing trip besides catching the fish! There are many different sharp objects that you will need to use during the trip. If you happen to nick yourself while cutting a line or taking the fish off the hook it is good to have a first aid kit handy. Make sure your kit is packed with an adequate amount of gauze, bandages, and antibiotic ointment.
Here are great places to fish in Ruidoso, New Mexico:
During your fishing trip in Ruidoso, New Mexico, stay at Innsbrook Village Country Club & Resort. Innsbrook Village Country Club & Resort has beautiful townhomes and condos for your vacation accommodations. Contact us to start planning your vacation today!