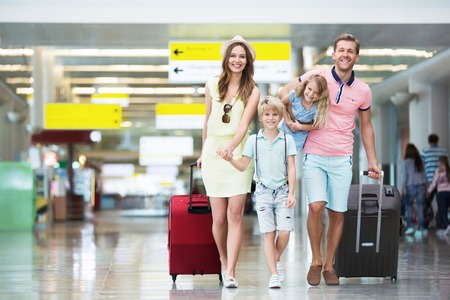 When it comes to vacation time and traveling, it can really be expensive, especially if you are bringing your whole family along. Although vacationing can be pricey, it doesn't have to completely break the bank. Sometimes all it takes is a little careful planning and you can really get some steals for your vacations.
Here are a few tips to help with making the best of your vacation budget:
Book in Advance
All it takes is a few months ahead of time to make a difference in payment of hundreds to thousands of dollars. If you buy plane tickets up to six months ahead of time you can end up saving over 30-50% from if you buy those plane tickets only a month or a week from the flight date.
Aim for Non-Holiday Times
People always focus on having their vacation times during the same times as everyone else. Thanksgiving and Christmas times are some of the worst for travel because everyone is doing it! If you are planning a vacation during this time it is very important to book your plans far in advance.
Even the summer can be frustrating, aiming for September or even March vacation times can really end up paying off, by lowering costs on tickets and even things when you are in your new place, who often bump up prices during the 'tourist season'.
Bring from Home
When it comes to food and other snacks you might need while on a vacation, don't be afraid to bring things from home. If you aren't flying anywhere and you have the advantage of a car for driving, then you can stockpile your car with all sorts of snacks and foods to take that will save you a lot of money in the long run.
Look for Uncommon Places
If you are trying to save money, avoid high traffic vacation destinations. Instead opt for something like Ruidoso, New Mexico. There are many options for fun in Ruidoso.
Innsbrook Village Country Club & Resort is the perfect place to stay while vacationing in Ruidoso, New Mexico. With condos and townhomes available for rent you can ensure a comfortable stay. Innsbrook also has many exciting amenities included in your stay like an outdoor pool, basketball court, tennis court, 9-hole golf course and more! Visit our rental page to view our available townhomes and condos.