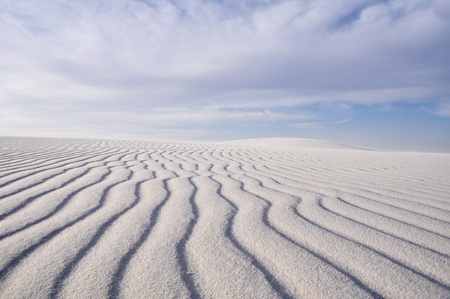 Set in the captivating Sierra Blanca mountain range, the village of Ruidoso New Mexico is rich with history and fun.
If you are planning to visit Ruidoso this summer, include the following unique attractions in your plans for a trip to remember.
White Sands National Monument
Looking for a combination of adventure and captivating landscapes? The White Sands National Monument is a must-see attraction for guests of all ages.
Formed from the erosion of gypsum, the soft, white sand dunes produce a gorgeous backdrop for the activities the monument provides. Go backcountry camping, biking, hiking, horseback riding, or picnicking. Grab a sled and race down the dunes or go on a peaceful tour of the monument's plant life.
Billy the Kid Scenic Trail
For something with a more western feel, stop by the Billy the Kid Scenic Trail, starting in the best-preserved Old West town of Lincoln. Witness all things cowboy on the Byway, from cowboy music and food to history and transportation. Whet your gambling appetite at three different casinos along the byway, complete with horse racing.
Find rich history at Ft. Stanton and other famous attractions, and learn about the history of Smokey Bear, the face of fire safety. Take in spectacular views of snowy peaks, rolling rivers, orchards, and ranchlands along the byway, and fit in some world-class golfing or skiing.
Hubbard Museum of the American West
Visit the Hubbard Museum of the American West for an enriching, enlightening experience focused on Wild West history and artifacts from American pioneers, Hispanic cultures, and Native American civilizations. Owned and operated since 2005 by the City of Ruidoso Downs, you will live the Old West through art as you visit western exhibits and discover the west in innovative ways. Explore four exhibit galleries, a children's area, a technology and learning center, and a museum store.
Smokey Bear Historical Park
A brave, orphaned bear cub who decades ago survived the Capitan Gap Wildfire rose to instant fame as the face of forest fire prevention and safety. You know him as Smokey the Bear, and he has his own park commemorating his memory.
Established in 1979, Smokey Bear Historical Park honors Smokey Bear's legacy with exhibits about forest health, wildfires, fire ecology, and wildfire prevention. Outdoor exhibits teach about vegetative life zones and offer educational programs. Enjoy New Mexico's beautiful natural resources at Smokey Bear Historical Park.
If you're planning to explore these unique attractions, you'll need somewhere to stay. Head to Innsbrook Village Country Club & Resort and find everything you need including top-quality amenities and dozens of condos and homes to rent.