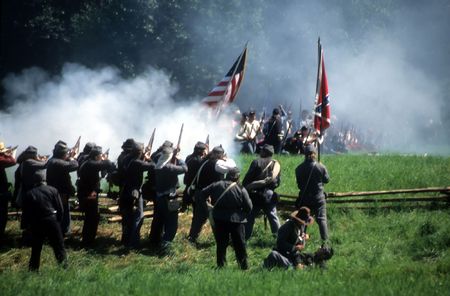 At Innsbrook Condos, we're lucky to be situated in Ruidoso, New Mexico—an area that thrives off its art, culture, and outdoor beauty. As our website shows, there's no shortage of activities, from hiking and horseback riding, to visiting art galleries and the Lincoln National Forest.
One thing Ruidoso is well-known for is its rich history and New Mexico's newest historical site, Fort Stanton, is becoming increasingly popular.
Just a few miles from the Innsbrook Condos, Fort Stanton has already become a fairly popular attraction, namely because of its past. For 155 years, the pre-Civil-War fort has had a variety of functions. At first, it was a military garrison along a major trade route, hosting such historic figures as Geronimo, Kit Carson, 'Black Jack' Pershing, Billy the Kid, and the Buffalo Soldiers. Then, it was the first tuberculosis hospital in all of New Mexico. And during World War II, it was actually an internment camp for captured German seamen as well.
Now, Fort Stanton offers a slate of activities for visitors. That includes tours year-round for individuals and large groups, a kids program aimed at raising historical awareness amongst the youth, and its annual Fort Stanton Live event in July, which sees historical re-enactors of the Civil War and Indian Wars era, and a military ball at night. That day-long event also welcomes historians, authors, and a variety of vendors selling local crafts, which adds to the fun.
There's always something going on for everyone to enjoy at Fort Stanton. And at Innsbrook Village Country Club and Resort, you'll have easy access to this historic site, with close proximity and transport options. With the bounty of activities that Ruidoso, NM, is home to, you'll want to add a Fort Stanton visit to the list of 'Things to Do' when you come visit us. Contact us today!