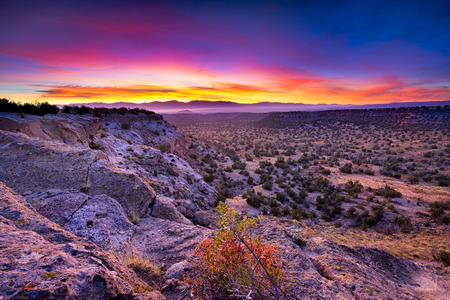 Did you know that New Mexico is home to 40 state parks, five National Historic Landmarks and a National Park? We're pretty fortunate to have so many scenic destinations in our area, and now we have an added incentive to get out and see the sights in New Mexico this summer!
Last week, Governor Susana Martinez announced that the state is launching its "Find Your New Mexico True Park" program for the second year in a row. This program encourages people to visit New Mexico's parks, monuments and historic sites by offering the opportunity to win prizes for sharing photos of their trip.
From now until September 5, park visitors can submit their favorite photos to the New Mexico True Park website for a chance to win prizes including a GoPro action camera, camping equipment, a kayak and overnight stays at various destinations throughout the state. At the end of the event, a panel will chose a grand prize photo from all of the entries to win a $1,000 cash prize.
The event is taking place in conjunction with the National Park Service's Find Your Park campaign which encourages American's to explore the country's many National Parks. The National Park Service is celebrating its 100 year anniversary this year.
With so much going on in New Mexico's parks this summer, there's never been a better time to have an adventure in our beautiful state. Who knows? You might even win a prize for taking a vacation!