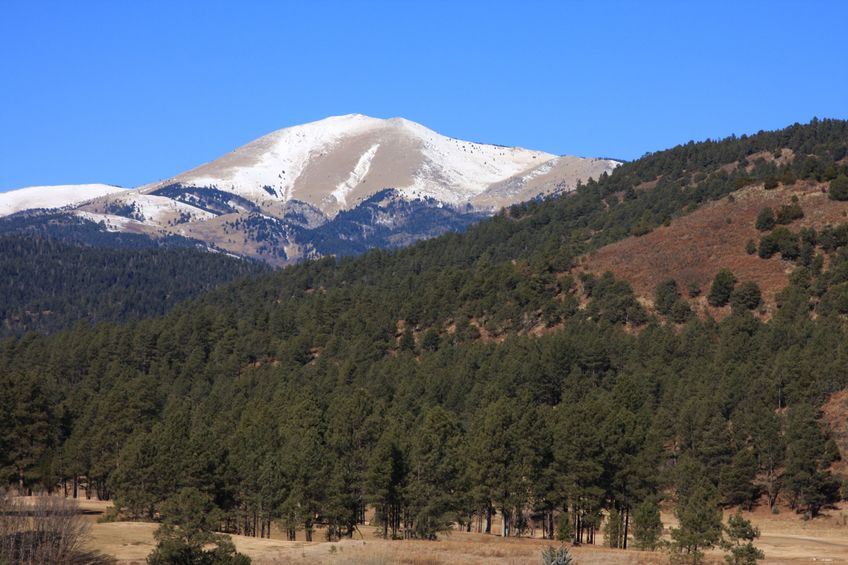 Although most people think of New Mexico as being made up of mostly desert, a good portion of the state features lush foliage, scenic mountain views and exciting hiking trails.
If you and your family enjoy spending time outdoors while on vacation, we suggest spending a day or to exploring these breathtaking trails to get a true sense of what New Mexico is all about.
Each of these trails is located in or near Ruidoso, NM, making the village the perfect destination when you want to get out in nature for your upcoming trip.
Lookout Mountain and Sierra Blanca Peak
This trail, roughly a half hour drive from Ruidoso, will guide you to the summit of both Lookout Mountain and Sierra Blanca Peak.
It is an out-and-back trail that is approximately 6.1 miles total and will lead you through a forest area, a ski route and more as you make your way up to the two summits. Both Lookout Mountain and Sierra Blanca Peak offer exceptional views from their summit, making this trail a must visit for those who like a good payoff.
Ruidoso River Trail at Two Rivers Park
One of the newer trails in Ruidoso, this is a great option for those with kids, as its length is only 1.25 miles, all of which is paved road. What it lacks for in distance, it makes up for in beauty, by running alongside the Ruidoso River with several bridges and other natural wonders your family will be sure to enjoy.
Grindstone Lake Loop
The Grindstone Lake Loop is a 6.7-mile trail that offers spectacular views of Grindstone Lake and the surrounding canyon. It is a smooth dirt path that even the least experienced hikers can handle.
It offers some of the best views in the area, and is located near four other trails that are a part of the Grindstone Lake & Trail System, making it perfect for those who can never get enough hiking.
If you're planning an upcoming trip to Ruidoso, NM and are looking for a luxury vacation rental, we invite you to stay with us at Innsbrook Condos.
Our luxury condos or townhomes offer you a relaxing place to rest after a long day on the trails and come with all the extras you could possibly need including a fishing lake, golf course, heated outdoor swimming pool and more. We invite you to call today at 1-800-284-0294 to book your stay.