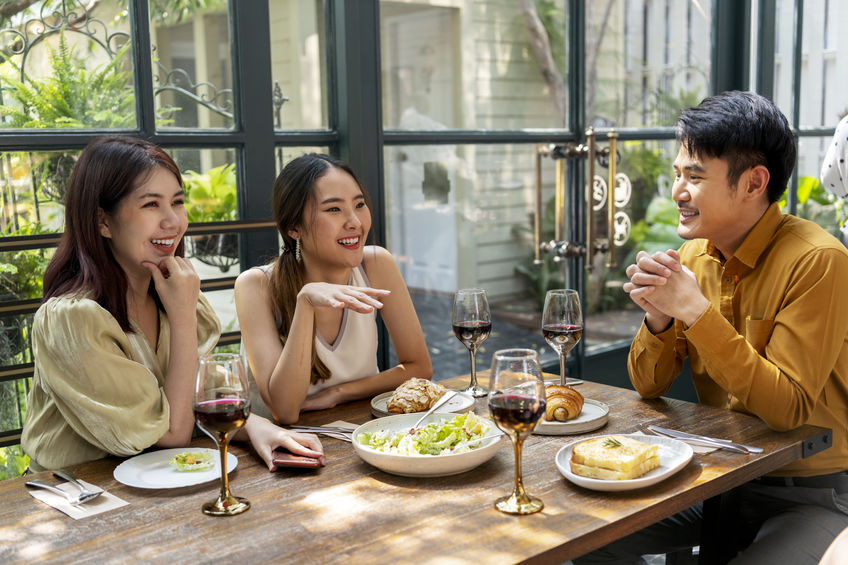 If you're planning a trip to Ruidoso, NM for the upcoming Labor Day weekend, we wouldn't be surprised if you feel overwhelmed with the amount of entertainment options available.
Whether you're the more adventurous type who enjoys spending time in the great outdoors, or you enjoy relaxing with a nice meal and a glass of wine, there will be plenty for you to enjoy during your stay.
Be sure to try out a few of these activities during your long weekend for a vacation you won't soon forget.
Spend some time in the great outdoors
Get some vitamin D and get the blood flowing with one of the many outdoor activities that are accessible in Ruidoso.
If you enjoy hiking, Lookout Mountain via Sierra Blanca Trail is a popular destination with incredible views. Grindstone Lake Loop is another well traversed trail in Ruidoso, and each hike is roughly 6 miles.
Should you have younger children, or want something a little less strenuous, be sure to check out the Ruidoso River Trail at Two Rivers Park which is only 1.25 miles long.
If hiking isn't your thing, there are many other outdoor activities for you to enjoy that include biking, swimming, kayaking, ziplining and fishing.
Hit the links
No matter if you're a golf enthusiast or simply enjoy spending time with your friends on the course, we suggest you check out one of the many courses available in or near Ruidoso.
The Innsbrook Village Country Club is a 9-hole course that is good for both beginners who are learning the sport and more experienced golfers who want to take in a uniquely designed and scenic course. There are no tee times, so you can golf at a time that works with your vacation schedule.
There are five other courses within a short drive of Ruidoso that include The Links at Sierra Blanca, Cree Meadows, Inn of the Mountain Gods, as well as a few other country clubs, making Ruidoso a prime location for a golf getaway this upcoming Labor Day weekend.
Check out one of the many restaurants
Aside from the many outdoor activities available in the area, Ruidoso is home to a variety of restaurants you're sure to enjoy. Whether you prefer American classics or want to try an authentic Mexican dish, there will be something for everyone in your party.
If you're a breakfast person, Cornerstone Bakery Café is a great place to check out. The portions are big, and they have several great options including green chili bread, cinnamon rolls, and of course, coffee to get you ready for your day.
For a light lunch, we suggest The Village Buttery. It has a wide-ranging menu that includes everything from soups to sandwiches, fresh quiches, salads and baked goods that will give you the energy you need to enjoy your afternoon in Ruidoso.
There are many great dinner options in the area, including Michael J's Restaurant. Michael J's specializes in Italian-American cuisine and is one of the best places for seafood, pasta dishes and New York-style cheesecake in the area.
Relax with a glass of wine
Whether you've spent the day enjoying the outdoors, golfing, or are simply looking for a romantic space to have drinks after your meal, there are several wineries in Ruidoso that simply can't be missed.
We suggest Noisy Water Winery, The Cellar Uncorked, Arena Blanca Tasting Room, and Tall Pines Beer and Wine Garden. Learn more about these wineries here
No matter what you will be doing during your Labor Day weekend in Ruidoso, we invite you to stay with us at Innsbrook Condos in one of our luxury vacation rentals.
We offer a variety of spacious condos and townhomes for rent in Ruidoso that will be the perfect place for you and your party to relax and rest after a long day on the town.
Whatever your rental needs may be, we ask that you reach out to our friendly and experience staff at 1-800-284-0294 with any questions you may have.