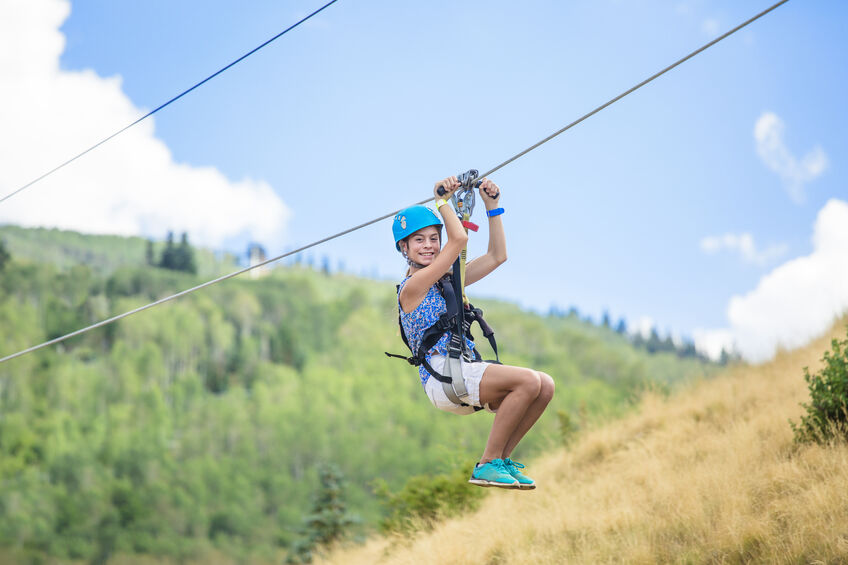 Planning a spring or summer vacation can be a big undertaking. Should you be looking for an exciting adventure while on your vacation, we suggest trying ziplining.
Ziplining is not for the faint of heart, but it is a thrilling adventure that the thrill seekers in your family will love. Better yet, there's different levels of zip lining available for nearly any age group.
Should you your trip lead you through New Mexico, we ask that you read on to see why zip lining in Ruidoso, NM will be the perfect addition to your vacation itinerary.
It's a thrilling experience
Zip lining is quickly becoming one of the more popular activities for those who love adventure, as it allows you to sore above those on the ground at high speeds, giving you a freeing feeling like you've taken flight.
When you zipline in Ruidoso, you'll be high up in the Sierra Blanca mountains, giving you an incredible bird's-eye view of the region that needs to be seen to truly be appreciated.
State-of-the-art facilities
There are several options for zip lining in Ruidoso that includes on at the ever-popular Ski Apache. This zip lining experience begins above 11,000 feet and reaches speed of over 60 mph. With this options you will ride for roughly an hour and will travel 8,900 feet overall while taking in views of the Sierra Blancas.
There is another zip lining option available as well, the Apache Eagle ZipRider® at the Inn of the Mountain Gods is a fun and thrilling option that glides you over the crystal waters of Mescalero Lake.
It's fun for the whole family
Another reason to choose zip lining when on vacation is that it is something that can be enjoyed by the entire family.
While zip lining is a thrilling option, you will be securely strapped in, so you won't have to worry about putting yourself or your family in any type of harm. You will certainly be traveling at high speeds for a portion of the zip lining, but you can rest assured that you will get to the bottom of any course safely/
If you're nervous of heights or have younger children, Ruidoso Winter Park is a perfect spot to zipline as it isn't too far off the ground. However, this option is only available during ski season.
All sorts of outdoor adventures await anyone who visit Ruidoso, NM. If you need a place to stay after hitting the zip lines, we ask that you think of us at Innsbrook Village.
Based right in Ruidoso we have luxury vacation rentals available for parties of all sizes that include condos or townhomes with all of the amenities you could ever need. To learn more about the rental options we have available, we invite you to give us a call at (575) 258-5441 today.