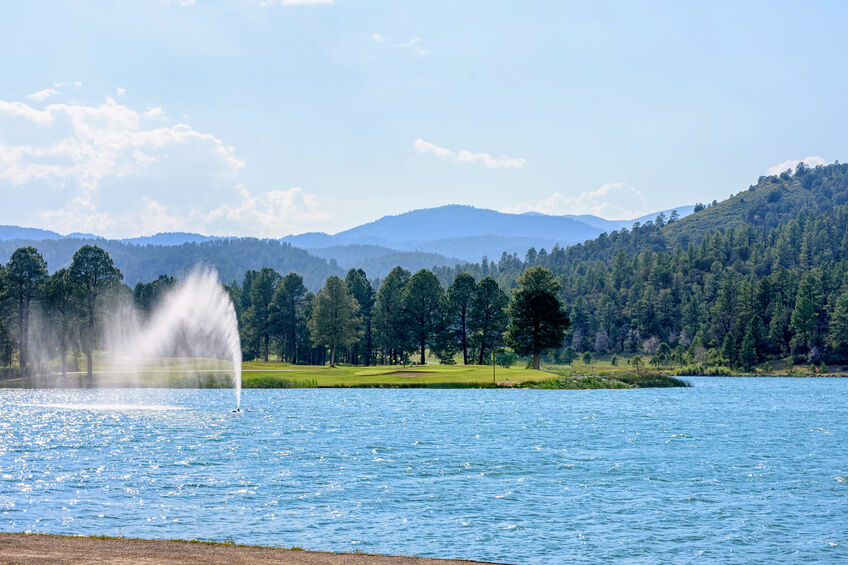 When visiting Ruidoso, NM for the first time, you may find it overwhelming to select what you'll do during your stay. With so much natural beauty and exhilarating experiences the options are nearly endless.
In order to simplify things for you, we've created a guide to all thing Ruidoso, NM, to help you plan the vacation of your dreams.
Whether it be the extensive amount of entertainment options, outdoor activities, comfortable lodging or anything in between, you'll have an incredible time you'll remember fondly for years to come.
Food & Entertainment Options
Ruidoso, NM is home to an assortment of restaurants, bars, and cafes that include Billy's Sports Bar & Grill at Ruidoso Downs for incredible beers and burgers, Grill Caliente for delicious Southwestern cuisine, The Village Buttery for gourmet sandwiches, salads, delectable soups and much more.
As for entertainment, the afore mentioned Ruidoso Downs is a great time if you enjoy live horse racing, and there is the adjoining Billy the Kid Casino which holds a variety of slot machines.
For those who enjoy theatrical performances or live music, the Spencer Theater has many incredible acts and performances throughout the year that you can catch while in town.
Outdoor Activities
Set in the Sierra Blanca Mountain Range, Ruidoso, NM is home to many outdoor activities that you'll be sure to enjoy. In a snowier season, the Sierra Blanca's can get over 15 feet of snow, making it one of the most ideal skiing spots in the state.
If you plan on staying in the area during the winter, Ski Apache is a great place to hit the slopes. It is widely considered One of the most beautiful ski resorts in the state, and offers 55 runs, 11 lifts and has several slopes with elevations over 12,000 feet.
The village also has ample fishing spots, biking trails, hiking, ziplining and more for lovers of the outdoors.
Comfortable Lodging
While there are many places to stay while in Ruidoso, NM, nothing can quite compare to Innsbrook Village.
Innsbrook offers luxury condos and townhomes for those who want a spacious and relaxing space to rest after a long day in town. Each condo and townhome offers all the amenities you need including comfortable furniture, televisions and more. The village also has a fishing lake, golf course, heated outdoor swimming pool, playground and more to keep your entire family satisfied.
To learn more about the Innsbrook Village or the activities in Ruidoso, NM, we invite you to call us today at 1-800-284-0294 or (575) 258-5441.