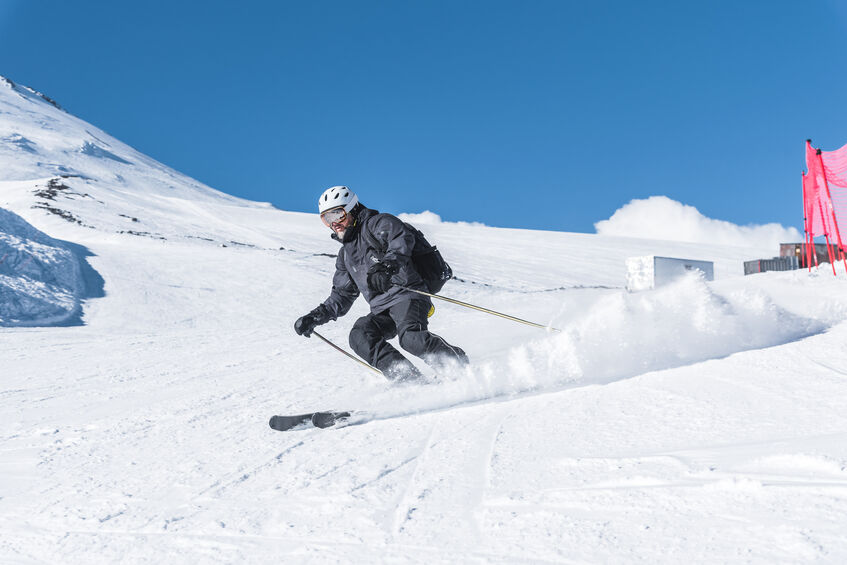 When you're planning a winter visit to beautiful Ruidoso, NM and are looking for fun activities to partake in with the family, you'll have many options to choose from.
Winter is one of the very best times of the year to visit the area as there is thrilling skiing, zip lining, snow tubing and more.
No matter if you're a thrill seeker or are looking to try something exciting and challenging this winter, be sure to give one of these activities a try.
Skiing
Although skiing is not always the first thing you think of when you think of New Mexico, it is one of the most popular wintertime activities in the Ruidoso area, as it is home to a beautiful ski resort, Ski Apache.  
Ski Apache is home to over 55 runs, 11 lifts and features several mountains with elevations over 12,000 feet. These mountains get a large amount of snow during the winter months (over 15 feet), making them the perfect spot for skiers and snowboarders.
For an enjoyable day of skiing without the crazy crowds, choose Ski Apache.
Zip Lining
If skiing isn't quite your thing and you're looking for another exciting experience in the mountains of Ruidoso, consider a day of zip lining.
Zip lining is quickly becoming one of the more popular activities in the area and there are several fun zip lining options to choose from including one at the afore mentioned Ski Apache, as well as Ruidoso Winter Park.
Only open during ski season, the zipline at Ruidoso Winter Park isn't too far off the ground, making it the perfect activity for families with children.
If you're looking for something a bit more thrilling, the zip lines at Ski Apache reach a top speed of 65 mph, with the ride taking one hour to complete! This zip lining experience takes you 9,000 feet from top to bottom with views of Sierra Blanca.
There is a third zip lining option available as well, the Apache Eagle ZipRider® at the Inn of the Mountain Gods.
Snow Tubing
Another fun and thrilling activity to consider during your winter trip to Ruidoso is snow tubing. There is snow tubing located at Ruidoso Winter Park and tickets for this can be bought in conjunction with a zip lining experience.
This activity is great for adults and children alike, and with designated lanes for tubing, you won't have to worry about bumping into one another when you race down the hill.
As an added benefit, there is even a conveyor that will bring your tube back to the top of the hill, so you won't get tired out too easily.
No matter what wintertime activities you plan on doing during your stay, you'll need a warm and cozy place to rest at the end of the day. In Ruidoso, NM that place is Innsbrook Condos.
We have luxury vacation rentals available that include condos or townhomes that offer you a relaxing place to rest after a long day on the slopes, zip line or tubing hill.
To learn more about our available rental options, we invite you to call us today at 1-800-284-0294.