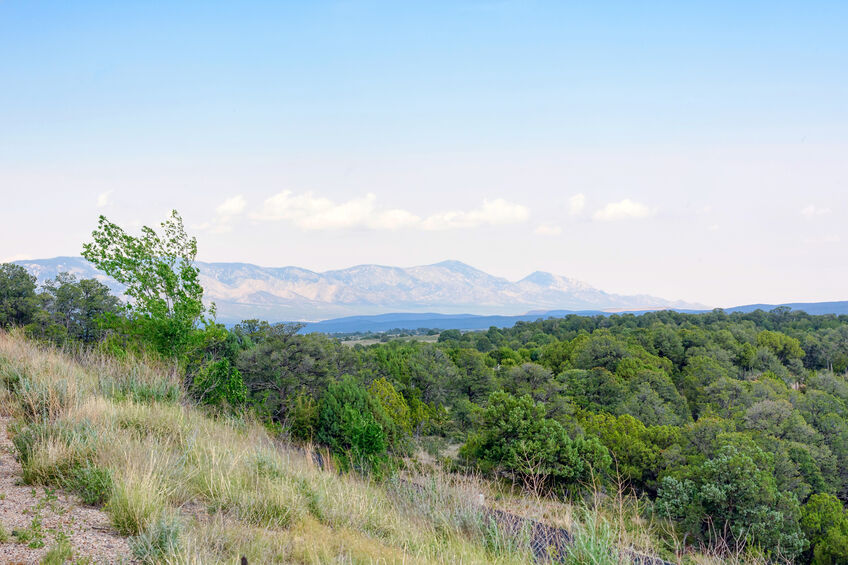 Should you be considering taking a family trip in the coming months and are looking for a place filled with excitement, adventure and many sites to see, consider New Mexico.
New Mexico is home to some of the most beautiful nature and scenery in the United States including Carlsbad Caverns National Park, White Sands National Monument and Smokey Bear Historical Park. It has a rich history dating back thousands of years and has all the entertainment options you would ever need for a trip that your family will remember fondly for years to come.
It's Ideal for those who love outdoor adventure
If you're a lover of outdoor activities, New Mexico is for you.
It's home to a wide variety of thrilling outdoor activities that include hiking, skiing, zip lining, riding in hot air balloons and more.
Whether it be hiking in the Río Grande Del Norte National Monument in Embudo, skiing and zip lining at Ski Apache in Ruidoso or enjoying the world's largest hot air balloon festival at the Albuquerque International Balloon Fiesta, there really is something for everyone.
The scenery is hard to beat
Having so many great outdoor activities, it is no surprise that there are several spectacular views to take in when visiting New Mexico.
White Sands National Monument, which is located in the Chihuahuan Desert, is a truly one-of-a-kind scene. It is the largest gypsum dune field in the world (275 square miles) and offers incredible views of its glistening white sand.
There are also several other epic scenes to check out that include Carlsbad Caverns National Park, Smokey Bear Historical Park and more.
It's a great place for history buffs
If you are a lover of history, you will love New Mexico. It is home to several historical areas dating back over a thousand years that include Chaco Culture National Historical Park in the Northwest region of the state, and Three Rivers Petroglyph Site in Ruidoso to name a few.
No matter what you plan on doing during your trip to New Mexico, we invite you to stay with us at Innsbrook Condos should your trip take you through Ruidoso. Ruidoso is home to beautiful mountainous scenery, incredible restaurants, golfing and much more.
Our spacious condos and townhomes for rent will be the perfect place for you and your party to relax and rest after a long day. Whatever your rental needs may be, we ask that you reach out to our friendly and experience staff at 1-800-284-0294 today.