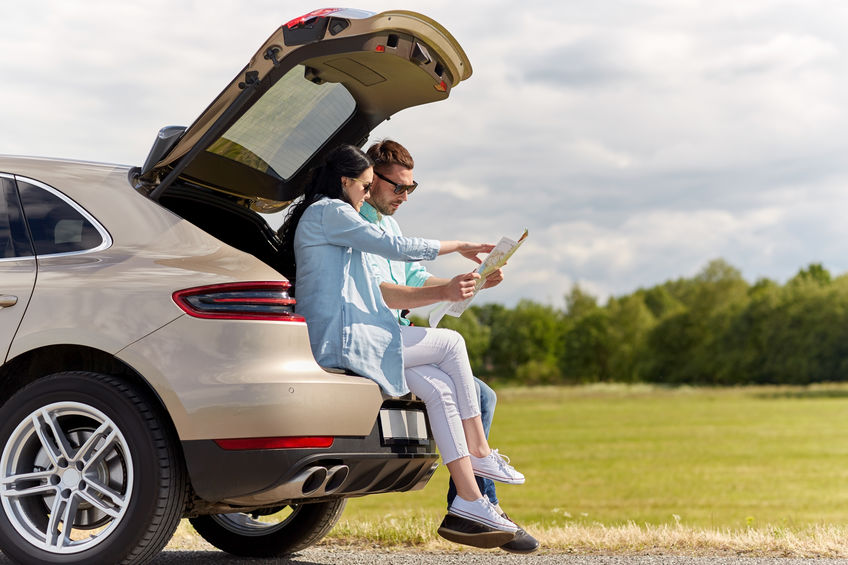 When you think about taking a vacation, odds are one of the first things you're likely to do check on the prices of flights. Nowadays, with COVID-19 affecting our country, more people have been hesitant to fly and have felt more comfortable planning a nearby getaway where they can get to by car. Although the traditional road trip experience may seem like a thing in the past, it's still very popular today.
If you've been thinking of planning a cross-country road trip, consider this your sign to do so.
Here are some of our best tips for planning a memorable cross-country road trip:
Plan Your Route
Before you hit the road, first decide where you want to go. Are you going to plan overnight trips along the way? Think about the places that you've been wanting to visit and begin planning your route. During this time, you'll also want to consider highway or traffic concerns. Once you've decided which highways and routes you want to take, research some gas stations, and rest stops that will be convenient for you to stop at.
Break Up Your Drive
Whether you're traveling alone or with your family, it's never good idea to tackle long distances all at once. If multiple people feel comfortable driving in your car, make sure you schedule times to take turns driving to avoid feeling drowsy behind the wheel. Know your limits, and don't push yourself to continue driving when you're feeling tired. If you're traveling alone, make sure you break up long road trips and plan for places to stay overnight.
Set a Budget
Before any vacation, it's important to set a budget for all your necessary expenses. A road trip may include food, gas, and hotel expenses. It's always best to create a budget for yourself because then you will know exactly how much money you can afford to spend during your trip without breaking the bank.
Prepare Your Car
Do you feel confident that your car can handle a road trip? If you haven't had your car serviced in a while, be sure that you have received your inspections and oil changes before your cross-country road trip.
At this time, you should be asking yourself the following questions:
When was the last time you replaced your windshield wipers?
How are your tire's pressure and tread?
Are your brakes making noise?
Are your lights working?
Do you need to change your oil?
Are there any leaks?
Find Sources of Entertainment Before You Leave
Don't wait until the day of your trip to find ways to keep yourself and your kids entertained. For the driver and front-seat passenger, the best way to make a long cross-country road trip go by quickly is by listening to an upbeat playlist, podcast, or audiobook.
If you're traveling with children, don't forget to pack some games, toys, books, and movies to keep them entertained for the long drive. Kids tend to get impatient on long car rides, so it's always a good idea to pack a few new items that they've never played with before to keep them interested in longer periods.
Have All of Your Necessary Documents Close By
In the case that you get pulled over on the road, you're going to want to make sure that you have all your current, updated documentation is close by. Try keeping your driver's license, proof of car insurance, your vehicle registration, owner's manual, and car title all in one place. In the case of an emergency, you will likely need all these items, so it's best to keep them all in one safe place.
Carefully Choose Your Next Road Trip Destination
If you're looking for your next road trip destination, consider traveling to Ruidoso, New Mexico! There are plenty of reasons to travel to Ruidoso, and no matter what season you travel, you are bound to find something new for your family to try!
---
Do you need a place to stay? Contact Innsbrook Village Country Club and Resort! We'd love to match you with a place to stay or answer any of your questions regarding Ruidoso, New Mexico.
Also, please keep in mind that some places throughout New Mexico still require guests to wear masks, and retail stores/restaurants are still monitoring the number of people they're allowing into their business.