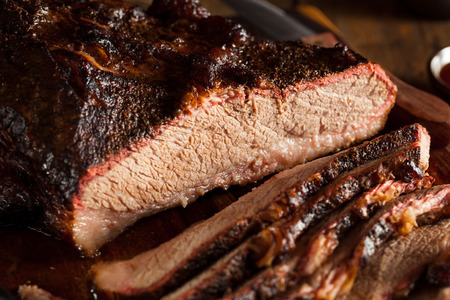 The folks in Lincoln County have a great new dinner destination to try thanks to a husband-and-wife team of entrepreneurs who are opening a Dickey's Barbecue Pit location in Ruidoso Today. Keith and Tamara Willis have spent years running a successful leasing company for oil and gas wells in southeast New Mexico, and now they're ready to start a new business venture in their favorite home away from home.
"I've been coming to Ruidoso my entire life," said Keith Willis in an interview with Ruidoso News. "We were waiting on the right opportunity to do a business here—and then we found Dickey's. We are hoping to expand to include several other Dickey's franchise restaurants in the region."
The Willis' first Dickey's Barbecue Pit franchise is located on Highway 70 near the racetrack in Ruidoso Downs. To kick off their grand opening, the restaurant will host four weeks of promotional offers and giveaways, including free barbecue for a year for three guests. On Thursdays, the first 50 guests at Dickey's will receive a complimentary treat to accompany their meal. Every Friday, Dickeys will offer 50 percent off any order for first responders.
The Willis family was drawn to Dickey's because of its history as a family-owned brand and its reputation for serving delicious, authentic slow-smoked barbecue. All of the meats served at Dickey's are slow-smoked on-site at each of the restaurant's locations.
We're excited to welcome Keith and Tamara Willis to the local community, and we can't wait to try the barbecue at their new restaurant! Stay tuned for more updates on all the happenings around Ruidoso from Innsbrook Condos.