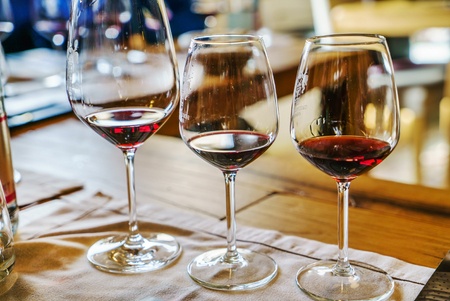 Still looking for a Valentine's Day gift for your sweetheart? This weekend, you can take them out for a relaxing afternoon of wine tasting with some of New Mexico's best wineries at the Ruidoso Convention Center! From noon to 6 p.m. on Saturday and Sunday, February 11 and 12, the convention center will be hosting the Vines in the Pines Wine Festival featuring 10 wineries from all over the state.
This event is different from many other wine festivals in that it offers a small, intimate setting for shoppers to interact with the wineries. Rather than getting shuffled through a line of people, you can stop to speak with vendors and learn a little more about the wines they have to offer.
"These small events allow the wine grower to talk through the process, you know, what makes them unique, how they got started," said New Mexico Wine's Chris Goblet in an interview with the Ruidoso News. "I think customers are going to enjoy the fact they get the history and the knowledge. The winemakers themselves will be there pouring the wine."
In keeping with the Valentine's Day theme, Vines in the Pines will offer a number of other romantic gifts including chocolates, strawberries, flowers, jewelry and art pieces. Chefs will be in attendance to prepare other food as well. Even if you're not much of a wine drinker, there will be plenty of sweet treats to sample at this event.
You can purchase tickets to Vines in the Pines here. Check it out, and let us know what you find!