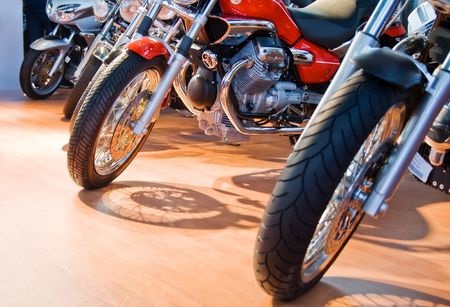 It's still summertime in Ruidoso, but it's never too early to start planning for fall events.
The Annual Golden Aspen Motorcycle Rally is a major fall event in New Mexico that is fast approaching.
The event is running from September 13 to September 17, and if you have never been before, you're in for a treat. Guests get to enjoy a wide variety of entertainment and good food to the sound of live music, all while checking out some incredible motorcycles.
Whether you're a seasoned rider, or you're just interested in the mechanics of the motorcycle and a good time, you don't want to miss it. This year marks the 48th year of this specific rally, which has previously been included in the Gypsy Tour Series, a series that recognizes the largest and most popular motorcycle gatherings in the United States.
If you're a Harley lover, you'll be glad to know that there is going to be a new Harley MC giveaway at the event, sponsored by Barnett Harley Davidson of El Paso & Las Cruces as well as the Golden Aspen Rally. One lucky attendee will drive away from the event on a brand-new Harley.
There will also be a stunt rider, a $10,000 poker run, plenty of vendors, bike judging, and more – all in the 55,000 square feet trade show location. If you're a solid rider looking for a challenge, sign up for the skilled rider challenge and show off your skills.
View more information about the rally here.
If you don't live in town but you're looking to attend this event, stay with us at Innsbrook Condos.