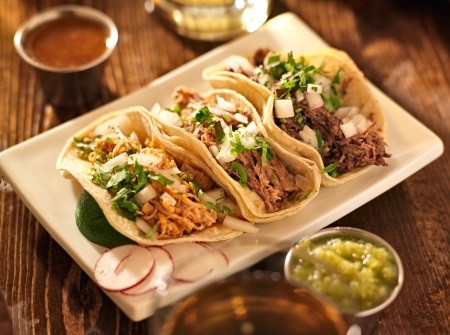 The middle of summer can mean many things: the days are at their warmest, vacations are in full swing, and of course, it is time for the New Mexico Flavor Festival!
The amazing outdoor festival dedicated to wine, beer and fine art is back at the Eagle Creek Sports Complex in Ruidoso, New Mexico.
There is truly something for everyone at this fun event so bring the whole family.
Adults will fall in love with the vast selection of the areas award winning beer and wine options and everyone in your clan will enjoy the many food options including authentic Mexican dishes, food trucks, BBQ and much more.
What is better than delicious food and tasty drinks? How about listening to great music while you do it! Every year, this festival attracts the hottest musical acts and this year is no exception with The Red Light Cameras coming to town to play great toe tapping music for all in attendance.
After filling your bellies, get ready for the traditional body painting contests and the Kids Getup & Go Costume Expo where the children can show their fashion and imagination for all to see.
And of course, there is all of the gorgeous art that will be on display. Artists including the famous Jordan Torres will be showcasing their creativity with art in all forms including pottery, live sculpting, dance, street art and more.
The best part is that you can escape the hot summer heat because this festival brings perfect temperatures in the mid to high 70's! There is so much to do and see at the New Mexico Flavor Festival so make your summer plans now!
This festival is just one of the many reasons that people love residing in lovely New Mexico and those who stay love to call the Innsbrook Condos their home. We offer pleasant dwellings along with opportunities to golf, fish, swim and so much more. Contact us to learn more.