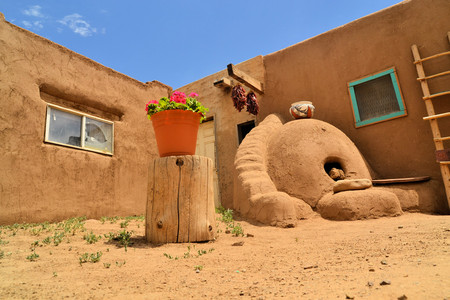 If you haven't visited New Mexico recently, you might be one of the few people in the country who hasn't! According to Ruidoso News, Susana Martinez, governor of The Land of Enchantment, has announced a sixth straight year in tourism gains.
Just a few weeks ago, Governor Martinez announced that the tourism industry in the state of New Mexico has generated the most money in the state's history for the sixth year in a row. Tourism is a growing industry in New Mexico, and it's having a pronounced effect on the state's workforce.
Tourism accounts for about 1 in 12 jobs in New Mexico, which adds up to a total of over 900,000 jobs. Not only was $2.4 billion paid out in salaries to employees in the tourism industry last year, but the state profited by $630 million dollars in state and local tax revenue. 33.4 million people visited New Mexico in 2015, and Governor Martinez expects that number to continue to grow in the future.
All these facts and figures point to one sure thing: the economy in New Mexico is healthy and growing. Whether you're looking for a long relaxing vacation or a quick weekend getaway, New Mexico is a great destination. From the rich cultural and artistic history of Santa Fe, to the stunning mountain vistas of Albuquerque, to the ancient pueblos in Taos, New Mexico has it all. Plus, some of the best food and outdoor activities in the state are located right here in Ruidoso, just a few hours south of the capital city.
Check out the rental properties available at Innsbrook Country Club & Resort, and book your stay today! If you fall in love with this great state like so many others have, you may even decide to stay for good.