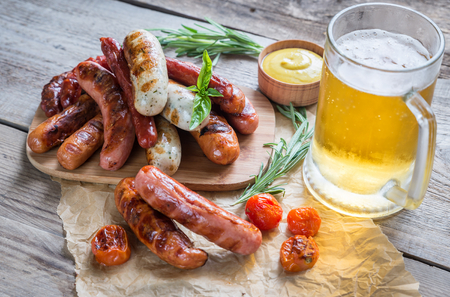 'Tis the season for celebration! Just a few weeks after welcoming autumn at Aspenfest, Ruidoso will hold its 35th annual Oktoberfest at the Ruidoso Convention Center this Friday and Saturday. Since it was first started by a small, dedicated group of local citizens in 1981, Ruidoso's Oktoberfest has grown to become one of the most highly-anticipated events of the season.
"The Ruidoso Oktoberfest has become a family tradition in our community, and it's a great way to celebrate the changing of the seasons," said event organizer Mark Doth in an interview with Ruidoso News.
Although Oktoberfest began in a remote region of Bavaria nearly 200 years ago, it has since become a global phenomenon that's celebrated in communities all over the world. Here in Ruidoso, our Oktoberfest stays true to many of the historic traditions that have characterized these lively seasonal celebrations. With authentic music, dancing, games, food and beer from the Alpine regions of Germany, Austria and Switzerland, you can get the real Oktoberfest experience right here in New Mexico.
Music will be provided by the Salt Lake City-Based group Salzburger Echo. The band will play a variety of Old World and contemporary folk music with traditional instruments such as huge twelve-foot alphorns, Swiss cowbells and yodeling vocalists. Salzburger Echo is widely regarded as one of the finest Alpine bands in the country. Two more New Mexico-based bands, Swingshift and Die Polka Schlingel, will be there to provide additional tunes for the festivities as well.
After you wear yourself out dancing the polka, you can recharge with authentic German beer and food. Kids, meanwhile, can enjoy decorating pumpkins and playing games in the "Kinderhall" section of the event. The festivities run from 5 to 11 p.m. on Friday, and then again from noon to 11 p.m. on Saturday. To learn more, check out the event website here!