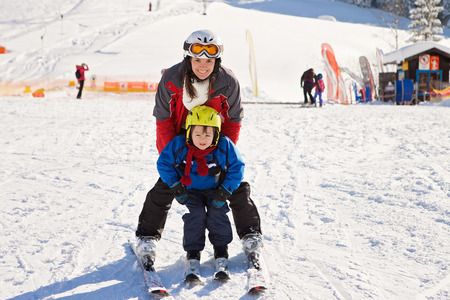 The holidays are just around the corner, and now the folks in Lincoln County will have one more thing to look forward to this November! Ski Apache, New Mexico's premier skiing destination located right here in Ruidoso, will open its slopes on Thanksgiving Day.
This summer, locals and vacationers were able to enjoy a number of warm weather activities at Ski Apache including mountain biking, zip lining and hiking. Summer on the mountain is always fun, but soon we'll get to watch it transform into the snow-covered ski resort we know and love.
On November 27 the slopes will open and skiers will be able to tackle the mountain's 55 different runs over 750 acres of snow. This year, Ski Apache is offering a Deep Freeze Weekday Package that includes rentals, lift tickets, food and lodging for two nights. For out-of-towners, this is a great way to experience everything Ski Apache has to offer in a short amount of time.
For novice skiers, Ski Apache will also be offering its First Time to Life Time Lift and Lessons program for the second year in a row. This program consists of a flexible series of either one-hour or half-day lessons that teach the fundamentals of safe, fun skiing. At the end of the program, the primary cardholder will receive a season pass Ski Apache so they can hone their new skills all winter long.
Whether you're an avid skier or brand new to the sport, Ski Apache has a little something for everyone. If you're feeling a little sluggish after Thanksgiving dinner this year, why not come out and spend a day hitting the slopes? While you're at it, be sure to check out all the upcoming events at Ski Apache as well!