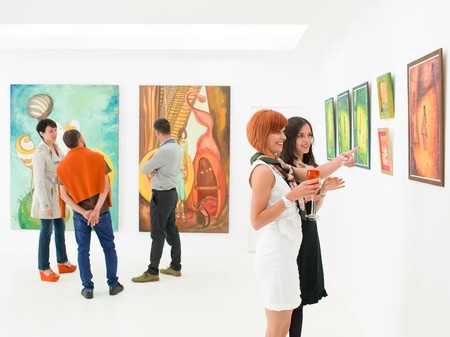 There are plenty of reasons why people live in and visit Ruidoso, and the area has something to offer for just about anyone. Whether you're a fan of skiing, the great outdoors in general, shopping, live entertainment, or even art you will find a lot to love in the area. Just recently, the Lincoln County Art Loop kicked off in the area, showcasing more than a dozen artists and their work. The pieces that will be on display include art from a variety of mediums including pottery, weaving, and mixed media. We're going to take a closer look at some of the specific artists involved in the tour.
Madeline Sabo and her husband Steve are two of the many artists who will be featured on the tour. The couple works together to create a variety of pieces, including ceramics and wood turnings. Another studio will showcase the work of Lynn Eckman. She creates unique pieces of jewelry that are unlike anything you'd see in a typical display case, so it's definitely worth checking out for people who have any interest in jewelry or art in general.
One of the studios on the tour will feature three different artists: Sally Wimberly, Ronda Dougherty, and Jane Patillo. Visitors of this studio will get to see a wide range of pieces including mixed media pieces that are comprised of recycled items, watercolor paintings, and crystal jewelry.
These are just a few of the many artists who are involved in this year's Lincoln County Art Loop. We encourage fans of art in the area to check out some of the great pieces that will be on display!
Source: http://www.ruidosonews.com/ruidoso-news/ci_27981275/high-mesa-studio-tour-kicks-off-2015-art