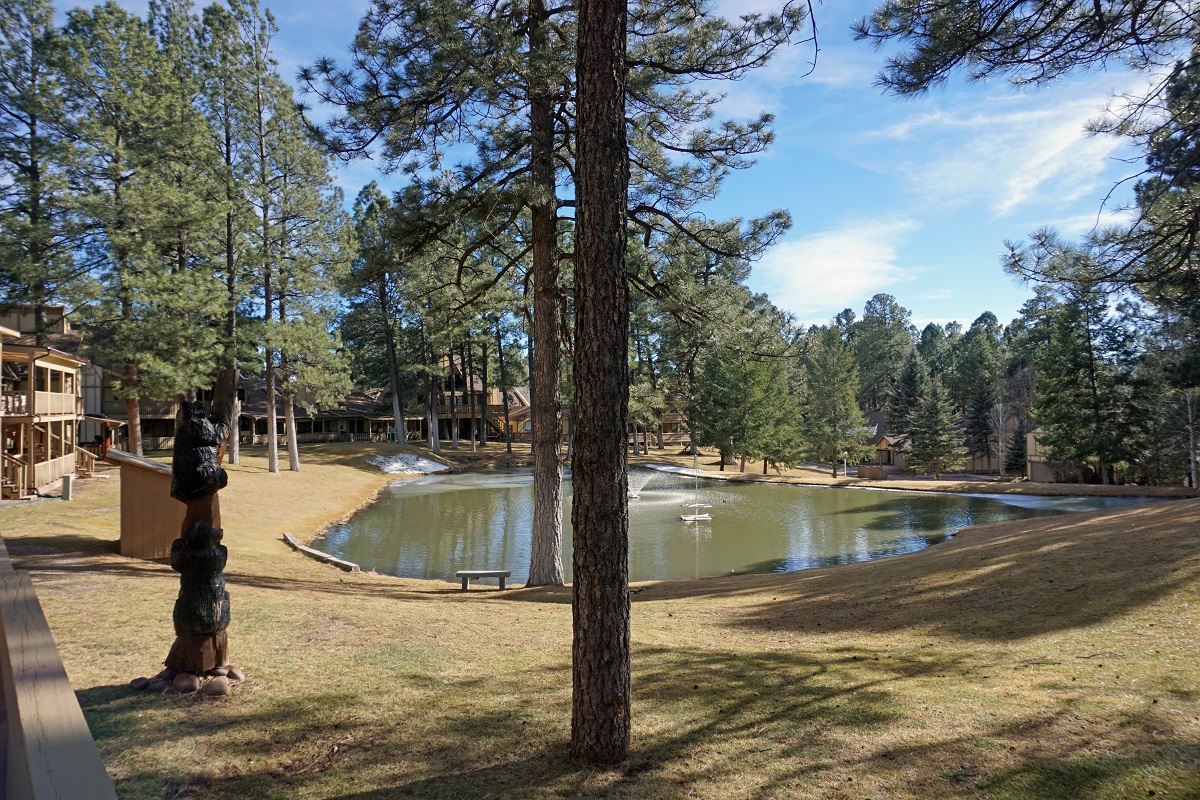 We're quick to point out the beauty of the natural wilderness that exists in and around the Innsbrook Village Country Club grounds here on our blog. Across Ruidoso, there are some impressive sights to behold, many of which greet our guests every time they open the front door to step out of their vacation homes here.
It's always encouraging seeing signs that Mother Nature is perking up and showing a bit more life in our community. Look at this article published by The Ruidoso News that talks about improving conditions in Lincoln Natural Forest, which have helped to replenish a local creek.
Cedar Creek is a tributary of Rio Ruidoso and a free water source that trickles through the nearby national forest. Many long years of drought had tapped this water feature dry, especially over the past two years. There are stretches of this natural creek that no longer run.
This year, however, signs are good that Cedar Creek is flowing in the right direction. We've experienced a summer of heavy rains in this area of south central New Mexico, rendering a much wetter region than we've been accustomed to experiencing at this time of the year. These rains have been able to increase the water supplies of the natural spring from which the creek flows. Cedar Creek runs through Innsbrook Village and it nice to see the dams are full and running over.
It seems all we've been hearing about over the past few years is the devastating effects of drought, in our region and many other areas throughout America. With a greater awareness in recent years of our reliance on a healthy environment, it's truly nice to see some proof of improvements in our own local ecosystem.
The natural beauty of Ruidoso is one of the reasons many people keep returning year after year to the foot of the Lincoln National Forest. Call Innsbrook Village Country Club & Resort if you want to schedule your stay at some of the best vacation home lodgings that the town has to offer.