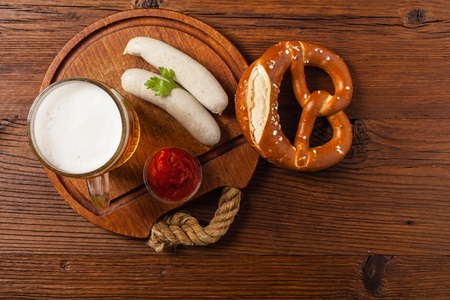 If you're looking for fun, fall-themed events, consider attending Oktoberfest in Ruidoso, New Mexico.
Oktoberfest, held at the Ruidoso Convention Center, is a celebration filled with food, drinks, live music, and so much more.
Oktoberfest will be held on October 20 and 21 at the Ruidoso Convention Center. The Ruidoso Convention Center is located at 111 Sierra Blanca Drive which is about a five minute drive from Innsbrook Condos.
The main focus is the amount of different foods and drinks that will be available. Guests will enjoy a wide variety of different beers, as well as traditional German foods like bratwurst, knockwurst, Polish sausage, Reuben sandwiches with red cabbage, and much more. The event also has live music, dance ensembles, art and craft booths, and much more. If you're looking to really get involved, you can even participate in the costume contest!
The concept of Oktoberfest started in 1810 when King Ludwig I of Bavaria wanted to celebrate his marriage to a royal princess. The king apparently enjoyed himself so much that he declared it an official festival that the country would celebrate each year in Munich.
The event in Ruidoso isn't quite as old as the original German celebration but this is the 34th Oktoberfest that's been hosted in New Mexico.
Tickets are $10 per adult or $18 per adult if you plan to attend both days of the festival. Kids ages 13 to 18 get in for just $6 per child or $10 if they attend both days. Children under 12 are free but must be accompanied by an adult.
If you're not local to the area but you're interested in visiting Ruidoso, New Mexico this fall, stay with Innsbrook Condos.  The Innsbrook Country Club and Resort can be the perfect place to relax and have an amazing time. Call us at 1-800-284-0294 or visit our website.