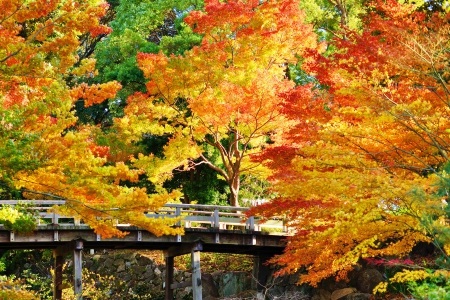 Many people think that the southwestern region of the United States doesn't get to enjoy all four season, when in fact, we do!
If you're looking to enjoy fall foliage and a mini vacation, visit Ruidoso, New Mexico this fall.
Fall in New Mexico is stunning. The leaves will begin to change once the weather gets a bit chillier, and there aren't many things that are more beautiful paired with trees with golden, orange, red and brown leaves than a mountainous backdrop.
Consider taking a drive of The Enchanted Circle when you visit. The Enchanted Circle is an 85-mile route through Taos, Questa, Red River, Eagle Nest, and Angel Fire. You'll see stunning vistas such as mountains, canyons, large working ranches, and Elizabethtown, a gold-mining ghost town. Take in the beauty of the season and learn some history about New Mexico.
If you like to hike and enjoy doing so on your vacations, ask your local guide to show you the best hiking trails in the area. A short drive up the road from the Innsbrook Condos, you'll find the Sam Tobias Memorial Campground. The campground has hiking trail access that passes through the forest. You can take in the beauty of the season and might even encounter some New Mexico wildlife.
Ruidoso enjoys about 300 days of sun every year along with a varied and beautiful landscape; it's a great spot to take in the changing of the seasons.
Vacationing in New Mexico and not sure where to stay? Plan a relaxing getaway to the Ruidoso, New Mexico. Whether you are looking for a calm vacation home to stay at with your spouse or a fun-filled place to stay with the kids, the Innsbrook Country Club and Resort will fit your needs.