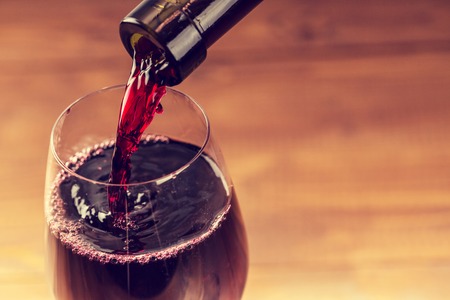 While people normally come to Ruidoso, or other parts of New Mexico, for the busy ski season, they are usually surprised to find out about the region's robust viticulture. New Mexico is the oldest wine-growing country in the US and is home to 4 delicious species of vinifera grape. Grape cultivation was a profitable industry for New Mexico farmers and vineyard owners in the 1800s, with production slowing into the era of Prohibition, and picking back up again, full-steam, into the 21st century.
New Mexico is now home to 60 fruitful wineries that produce a whopping one million gallons of wine every year.

With Cinco de Mayo right around the corner, we think a trip through New Mexico's wine country will make for an authentic, cultural experience you will enjoy!
Just a short 47-minute drive away from beautiful Ruidoso, Tularosa's wine garden offers visitors a sweet escape. If you're in the mood for a dry rose or white zinfandel, Tularosa Vineyards is your go-to for full-bodied red or fruity white varieties. The sommeliers at the vineyards can help you pick out an award-winning bottle of just about anything you would like.
Up and running since 2009, the Noisy Water Winery contains a selection of the finest flavors of the Southwest, such as the wild cherry and crab apple-infused "Ruidoso Rose" or the red wine of guilty pleasure, "Dirty," another Ruidoso favorite, mixed from earth's natural well. With your wine pairing, you will have a buffet of gourmet snacks and appetizers to choose from, and the winery originally opened as a souvenir and t-shirt shop, so come ready to shop!
Dos Viejos Winery (has since permanently closed)
Dos Viejos sits atop the higher levels of the Tularosa Basin, with skyscraping views greeting visitors as they take a seat and a sip of Valiente New Mexico Dessert or New Mexico Table Pinot Noir, all with the luxury of gazing at the Sacramento Mountains. Stop in for your free wine sampling or their beer selection on tap.
We hope you'll spend your date night or weekend trip with us at Innsbrook Village Country Club and Resort! But first, contact us before booking to find out more about what rentals we have available.