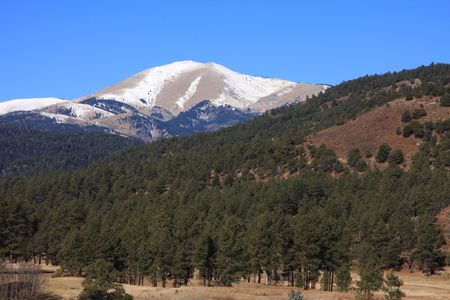 Located just outside of the Ski Apache resort is the beautiful New Mexico town of Ruidoso, and while it used to attract skiers and nomadic types, it has now become a popular place for retirees to settle down and enjoy the great outdoors.
Here we invite you to explore the natural beauty and amenities that Ruidoso can offer you as the perfect retirement community.
The Diverse Population Keeps Things Interesting
Over 55% of Ruidoso's residents are 45 or older and many of them are retired travelers from surrounding states. The New Mexico region is great for empty nesters looking to move to a place without the hustle and bustle of rowdy crowds, and additionally, Ruidoso is also racially diverse and filled with fascinating people.
Activities for Nature Lovers Looking to Relax
New Mexico is a jewel of a state, with Ruidoso being a top destination for most. Part of the town sits next to the Lincoln National Forest while Sierra Blanca Peak looms in the distance. Because of its location near Ski Apache, many residents have picked up a skiing habit out of close proximity. But the town is also ripe with opportunities to go camping and hiking as well. Nature lovers will revel in this picturesque city from the moment they move in.
So Much to Do, with All of the Time in the World
For people looking to retire in Ruidoso, there will be no shortage of things to do. The downtown area is teeming with boutiques, restaurants, art galleries, and much more. The town sits close to several golf courses for those who like play and there are many places of worship for those of faith. Now that your time to relax is near, you can explore all of the town's interesting offerings before you visit.
Do you want to learn more? Innsbrook Village Country Club and Resort can help! Give us a call at (575) 258-5441 to speak with us about things to do and see in Ruidoso.