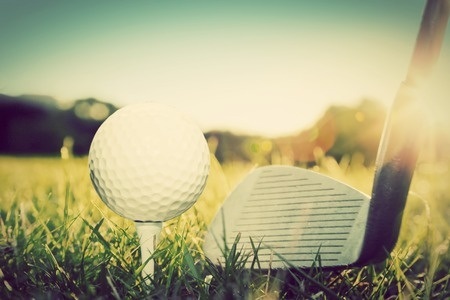 When you plan your stay at Innsbrook Condos, you better be ready for a little bit of everything because we offer a slew of fun activities from fishing to swimming and even the opportunity to golf on gorgeous greens.
But what if you are short on equipment and still want to play? No worries!
We have compiled a list of fun and affordable golf products that you will absolutely desire on the course.
A Golf Wardrobe
Whether you win or lose, you can always look great on the course with comfortable clothes. You'll be amazed at what a light and breezy polo shirt, suitable pants and comfy socks can do to keep you cozy while you golf.
SwitchGrips
If you are going to be swinging those clubs all day long, then you might want to protect your hands, and that is where SwitchGrips come in. These handy grips help you to keep the club in place, and they are soft so they won't hurt your hands. Consider these if you find regular grips to be uncomfortable.
Golf Aiming Device
Why make golfing any harder than it already is? Stack the deck with the awesome golf aiming device. No, it isn't cheating. Instead, it takes the guesswork out of your stance and direction by using motion-sensing technology to beep when you are perfectly aligned.
A Digital Golf Instructor
You can golf day in and day out but if you don't know your strengths and weaknesses then what's the point? Enter Arccos Golf 360. This handy device attaches to the grip of your club and then as you golf, it takes the data from your swing and analyzes it, sending all of the information to your smartphone. From there you can look at the results and see what you do well and what you could use help with.
Dependable Golf Balls
Though it is true that you can never have enough golf balls, you also want to get the right golf balls. Enter the Callaway Near Mint AAAA Balls. These little guys are high quality, they fly well, and they are made in the USA. What could be better than that?
Once you buy your new golf equipment, head down to Innsbrook Condos and try it out. The weather is perfect for golfing, and you are sure to have a blast. Click here to find out more about our golf packages.