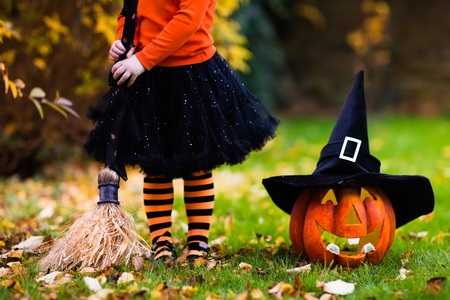 Halloween is right around the corner, and that means spooky houses, jack o' lanterns and of course, the return of trick or treating!
If you are looking for a new, fun and safe place to visit this hallows eve, then you need to check out the trick or treating event at Wingfield Park in Ruidoso.
This highly anticipated event gives kids from one to 100 the chance to dress up in their scariest, funniest and most creative costumes and head to the park for an evening of fun and candy.
The event will take place between 3pm and 5pm at the gorgeous Wingfield Park. With its picturesque tree line and lush greenery, the park is the perfect backdrop for this spooky evening, and there are eight acres of open space so feel free to investigate every scary corner.
The best part is that it is a clean park with a lot of supervision, so you know that your children are celebrating in the safest way possible.
This event is sponsored by Midtown businesses so you know there will be a lot of goodies. In addition to trick or treating, visitors will also get to partake in other great activities including pumpkin carving and the chance to win the prize for best costume.
Though everyone is encouraged to attend and participate, the costume contest is restricted to those 17-years-old and younger with a special award for one boy and one girl, and the pumpkin carving is only for those that are 18-years-old and up.
If you don't want to decorate a pumpkin, but you still want to show your Halloween spirit then join the others by bringing an already carved pumpkin and decorate the park.
The Trick or Treat in Ruidoso event is just a short drive away from the Innsbrook Condos so double up on your fun by doing your trick and treating and then staying with us! Our vacation homes allow you to enjoy the great amenities and activities that are only a few steps outside your front door.