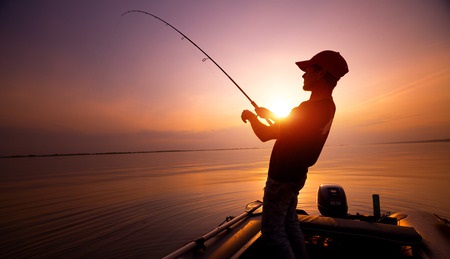 One of the ways to make the most of your fishing experiences is by investing in quality equipment.
By purchasing the right equipment, you can give yourself a better chance of catching fish and make the entire process more enjoyable.
Check out some of the top fishing products of 2017 and consider adding them to your fishing equipment collection to make your fishing experience at Innsbrook Country Club and Resort even better.
Sébile Stick Shadd
There are all sorts of different fishing lures that you can use when you're out on the water. The Sébile Stick Shadd is one of the best, as it looks and even feels just like live bait. It's the second generation of the Stick Shadd, and the noticeable improvements to the face, body texture, and gill plate should give you an advantage when you start fishing.
Donmar Pliers
Every fisherman needs a good pair of pliers on board when fishing. These pliers, which are made out of either military-grade titanium or stainless steel depending on your preference, have a design that will make them comfortable to use and very effective, regardless of which job you are trying to get done on your boat.
Cuda Fishing Rescue/Safety Knife
Much like fishermen need pliers, they also need a reliable knife in their tackle box at all times to cut fishing lines, ropes, and more. This knife from Cuda will give you great grip and will cut whatever you throw at it.
Orvis Mirage Reel
This reel isn't necessarily cheap, but it will prove to be invaluable once you start fishing with it. It's very hard to scratch, and according to Field & Stream, it has "a unique ball-and-ramp drag system that can stop a donkey." If you're lucky enough to net some big fish, a reel like this will make it much easier to bring them on board.
Innsbrook Condos would love to provide you with the fishing you are looking for. You will have a blast fishing on our private lake. Call us at 575-258-3589 today for more information on the fishing you will find when you visit us.