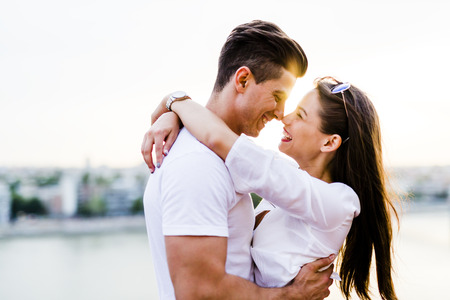 The month of February is a great time to emphasize romance. Ruidoso New Mexico has a variety of romantic locations for all kinds of couples. Whether you enjoy heading out to enjoy nature or cozying up with a delicious dinner and a bottle of wine-there is something for everyone right here in this quaint mountain village.
Here are a few options for date night in Ruidoso, New Mexico:
Grindstone Stables
This is the perfect option for couples that enjoy nature and animals. Grindstone Stables is one of the oldest stables in Ruidoso. This stable provides a true, authentic, horseback riding experience. At Grindstone, you can enjoy an hour of exploration and breathtaking scenery as you're guided through a gorgeous trail around Grindstone Lake near Midtown Ruidoso.
Here you'll see amazing wildlife; black bears roaming, Osprey's diving into the lake, and perhaps a glimpse of a Bald or Golden Eagle—an opportunity you do not want to miss.
Spencer Theater for the Performing Arts
Ideal for lovers of the fine arts, this state-of-the-art hall houses several world-class performances. The Spencer Theater hosts Broadway shows, dance troupes, and musical performances from around the world, adding to the diverse arts and culture of Ruidoso.
While the racetrack is not yet open for horse racing [opening for the season May 22nd, 2020] , there are still a variety of fun activities to indulge in at the casino. With a plethora of exciting games and giveaways- this is the perfect date night for those that like to play hard!
The Hubbard Museum of the American West
For those who love history and western culture, The Hubbard Museum of the American West in Ruidoso Downs, New Mexico is an absolute must! The museum is full of American West inspired art and artifacts, with special exhibitions happening periodically. It is also a Smithsonian affiliate, the first museum to be awarded that honor in New Mexico.
Michael J's Italian Restaurant is a small, intimate restaurant located in the mountains of south-central NM. Offering indoor and outdoor seating, this is the perfect place to cozy up to your date for an evening of romantic Italian food and wine. Try the homemade lasagna or eggplant parmigiana and split some delicious chocolate mousse torte for dessert.
This charming spa is a great way to unwind and relax. With a variety of treatments ranging from detoxification to pain relief- there is a unique service for everyone. This relaxing atmosphere provides yoga classes as well as a beautifully calming view of Rio Ruidoso.
Noisy Water Winery
Up and running since 2009, the Noisy Water Winery contains a selection of the finest flavors of the Southwest, such as the wild cherry and crab apple-infused "Ruidoso Rose" or the red wine of guilty pleasure, "Dirty," another Ruidoso favorite, mixed from earth's natural well. This is a great location for wine lovers to relax and enjoy each other's company. They can also purchase bottles directly from the source! With your wine pairing, you will have a buffet of gourmet snacks and appetizers to choose from, and the winery originally opened as a souvenir and t-shirt shop, so come ready to shop!
Looking for an awesome location for your next romantic getaway? Check out Innsbrook Condos for luxurious townhomes and condo rentals while they are available! Check our rental page to see what townhomes/condos we have available for rent.