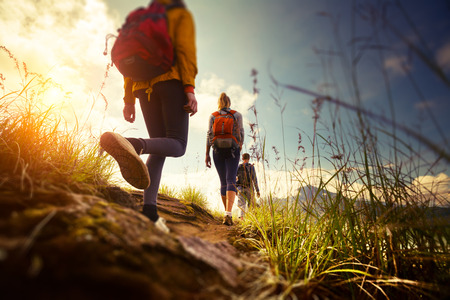 Hiking is a great activity to reduce stress, lose weight, and engage with nature. This activity is perfect for all able-bodied walkers, as there are a variety of skill levels. If you have been thinking about hitting a trail now is a great time to pick up a new hobby.
Here are a few reasons to consider hiking:
Improve Your Health
There are a few different health benefits that come with hiking, here are a few:
Lowers risk of heart disease
Strengthens your core
Builds strength in your quadriceps, hamstrings, and glutes.
With the vast amount of technology use in our everyday lives, it can be difficult to connect with nature. Hiking presents an easy way to step from behind the screen and get a chance to see nature in the flesh. As you navigate the trails, be aware of the scenery, the sounds, and breathe in the fresh air.
Studies have shown that a 90- minute walk in a natural environment can lead to measurable changes in the brain and may help combat depression. For those who tend to ruminate, or obsess over negative thoughts, a hike through nature can help decrease those thoughts and lower feelings caused by anxiety, depression, post-traumatic stress disorder, and other issues. Hiking can also help spark your creativity. If you are finding yourself in a creative slump, try hitting a trail for a walk through nature!
Hiking is Easy
For people who have never been on an "official" hike, they may think that it is harder than it actually is. There are different options for those of all skillsets from steep rocky terrain to easy-to-navigate flat land. While there are various tools and equipment you can use, you can start hiking with just a decent pair of sneakers.
Here are a few tips to get started:
Start small
While hiking can be easy, it is best to take it slow when first starting out. Begin with a couple of miles on a simple trail. There are a variety of trails in Ruidoso for hikers of all skill sets. Here are a few trails locates in Ruidoso to choose from.
Safety First
Before embarking on a hike, be you have all the supplies you need. Check that your sneakers have a decent grip on the sole and that they are tied tightly. It's best to bring along a few items like snacks, water, and a first aid kit. For your first few hikes, you should always have a partner, but if you decide to go alone, make sure to bring your phone and let a friend know where you will be. Most smartphones have a feature that allows you to share your location with someone else. This comes in handy for emergencies.
We hope this helps you start your journey to improving your physical and mental health through hiking.
If you are planning your first hiking trip or one of many, visit Ruidoso, New Mexico. There are plenty of hiking trails in this mountainous village. The Lincoln National Forest and two wilderness areas provide the opportunity for hiking, backpacking, and camping in terrain that ranges from the easily accessible to remote and rugged wilderness. They also have horseback riding for a true western experience.
When planning a hiking trip in Ruidoso, New Mexico, stay at Innsbrook Village Country Club & Resort. Innsbrook Village Country Club & Resort has beautiful privately-owned resort condo rentals and townhome rentals. With a variety of exciting amenities, we can ensure your stay will be the perfect blend of adventure and relaxation. Visit our rental page to get a quote on our available homes today!