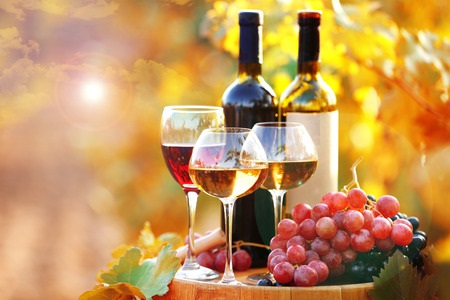 One of the best ways to get away from the hustle and bustle of everyday life and enjoy yourself for a few days is to book a weekend of wine touring. When you stay in Ruidoso, New Mexico, you'll be situated near a bunch of great wineries, including Tularosa Vineyards and Winery, Noisy Water Winery, and Dos Viejos Winery.
A trip to Ruidoso gives you the opportunity to taste some of the best New Mexico has to offer when it comes to wine.
But before you touch down for your trip, you should make sure you pack accordingly. Here's how to do it.
Bring layers to wear.
Trying to figure out what to wear during a wine trip can be challenging. There are going to be times when you're out in the hot New Mexico sun. There will also be times when you're standing inside of a chilly wine basement. The solution? Prepare yourself to dress in layers. It'll give you the chance to adjust accordingly during your getaway.
Find the right footwear.
Choosing what kind of shoes to wear during a wine trip is another tough decision. On the one hand, you're going to be spending a lot of time sipping wine so you don't want to wear anything too casual. On the other, you're going to be walking through vineyards and potentially getting your shoes all wet and muddy at times. Your best bet is to go with an attractive pair of waterproof boots that you can dress up or down. Just make sure they're going to be comfortable, you'll be wearing them all day.
Pack accessories along that can pull double duty.
The clothing you bring on your wine adventure should be multipurpose. For example, you might consider packing a scarf that can serve as both an article of clothing designed to keep you warm and a blanket when you need to get off your feet for a few minutes at a vineyard.
Leave space in your luggage for wine.
Chances are, you're going to want to bring a wine bottle (or 2?) home with you at the end of your trip. You're welcome to pack it in your luggage, but you're going to want to make sure you have enough room to do it. You're also going to want to seal it inside of some kind of bag so that it doesn't spill all over your clothing if it happens to break.
The other thing you'll want to do before hopping aboard a plane for a weekend of wine touring is find a place to stay. Innsbrook Village Country Club & Resort can set you up with the perfect accommodations. Call 575-258-5441 today to book your trip.