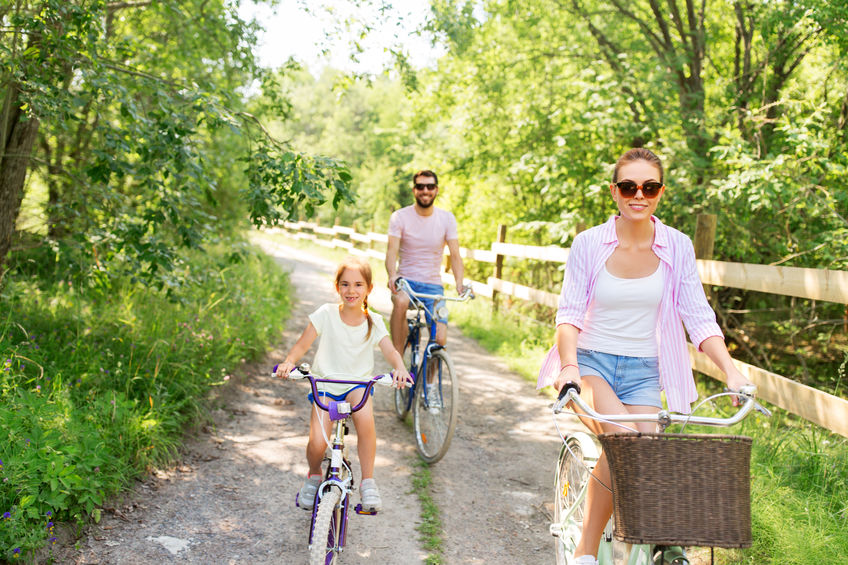 One of the best ways to clear your mind is to spend time in nature. Now more than ever, nature-based vacations have been increasing in popularity. There are plenty of benefits that come with spending time outdoors. Whether you're hiking, boating, or simply enjoying the view, you can experience the therapeutic benefits of being outdoors.
Here are some ways outdoor activities can impact our wellbeing!
Spending Time in Nature Can Relieve Symptoms of Anxiety, Stress, and Depression
Spending time in nature has proven to have positive effects on your mental health. Focusing on your surroundings and being in the moment can improve your mood in just a short amount of time. Whether you're feeling stressed, anxious, or down, research shows that there is a link between exposure to nature and decreased symptoms.
Nature can also help boost your endorphin levels and dopamine production, which helps promote happiness.
Sunlight is Good for You!
Although too much exposure to the sun can cause health problems, a little sunlight is essential to good health. Receiving adequate sunlight can lower the chances of developing major musculoskeletal disorders, autoimmune diseases, and certain cancers.
However, always remember to use the proper protection when you're out in direct sunlight to avoid sunburn.
Staying Active Outdoors
Being outdoors is also a great way to stay active throughout the year. When you spend time outdoors to see all of the beautiful surroundings, it usually involves you to walk, climb, and carry your gear around. By the end of the day, you've usually got a great workout in!
When you travel to places like Ruidoso, NM, you'll also find that there are many outdoor activities for you to do, such as hiking, skiing, tubing, golfing, and more!
Taking a Break from the Screen Time
Nowadays, our eyes are glued to our screens. We spend hours of our day in front of our TV, computer screens, and phones. Believe it or not, too much screen time has been associated with symptoms of depression. Spending time outdoors encourages us to put our phones away and disconnect from our social media.
Are You Ready to Get Outside?
If you're ready to spend time outside, consider visiting Ruidoso, NM. There are plenty of places to see and activities to try that will encourage you and your entire family to spend time outdoors, no matter what time of the year you plan your visit!
To start planning your next visit, contact Innsbrook Village Country Club and Resort to learn more about what there is to do in Ruidoso, NM.