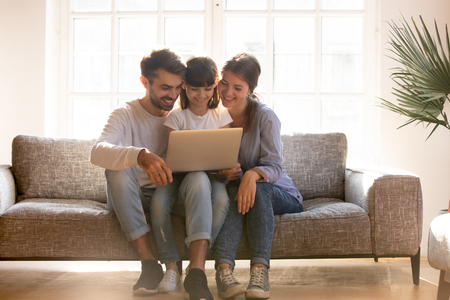 Now more than ever, families who have switched to working remotely during the pandemic have been packing up their bags and settling into other areas for a change of scenery. There are plenty of destinations around the United States that have been receiving more attention lately. However, Ruidoso, NM, has been on a steady rise as Southwest's next digital destination!
There are plenty of reasons why people love traveling to Ruidoso, and there are even more reasons for families to make it their next home away from home!
Here are some reasons why families are making the move to Ruidoso, NM:
Ruidoso Has Everything You Need to Make it Feel Like Home.
Ruidoso, NM, has everything a remote family could need when they're traveling. There are plenty of places to stay, including multi-bedroom condos, that come fully equipped with a kitchen, washer & dryer, and lightning-fast wireless internet.
Almost wherever you stay in Ruidoso, NM, you will always be an easy distance away from delicious restaurants, excellent shopping, and fun activities!
Ruidoso Is Known for Their Amazing Restaurants
There always seems to be something new to try when you travel to Ruidoso. Rumor has it that local chefs have traveled worldwide to hone their skills before bringing them to Ruidoso, NM, to share with the locals.
And if you enjoy a nice glass of wine, there are plenty of local wineries for you to check out too! We even wrote a guide of our favorite wineries for you to check out.
You Can Spend Time Outside on Your Lunch Break
When you live in Ruidoso, you'll notice that the locals love spending time outdoors. From walks in the woods to biking on the trails, there are plenty of outdoor activities you can do when you visit!
Road Trips are All the Rage
Another reason people love Ruidoso is that you can find amazing places to visit only a short distance away. With everyday life stressors, sometimes a quick day trip is all you need to get right back on track. People of all ages love traveling to the Inn of The Mountain Gods to spend time in nature and for its breathtaking scenery.
Do you want to learn more about why people are making a move to Ruidoso, NM? Contact Innsbrook Village Country Club and Resort to learn more about places to stay and the many amazing attractions in the area.