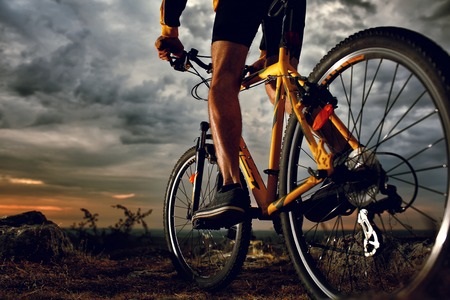 If you're coming to stay at Innsbrook Condos, chances are, you've heard about our local biking trails. All around our rentals, we have a number of trails that lead visitors through the Sacramento Mountains and the other beautiful terrain of the Southern Rockies.
One of the main reasons people travel to Ruidoso is to experience nature's beauty and one of the best ways to do that is by mountain bike.
Before you adventure out on our mountain bike rentals, you'll want to make sure you're prepared for the weekend. Here's what to consider:
Tire Pump
Because you never know when your wheel could run out of air, especially when you're conquering rocky terrain. For a trip like mountain biking, it's always better to be safe than sorry—a CO2 inflator and cartridge are easy to procure, and very portable.
First-Aid Kit
This is a must-have for any mountain biker (and hiker too): a first-aid kit. Just in case you or a companion injures themselves, you need to be ready to be able to address wounds in no time. Or else the rest of the trip could be ruined and fast. Safety should be a top priority for both beginner and experienced riders.
Smartphone
We know: mountain biking is a way to get away from technology, not bring it with you. But having a smartphone with you could be crucial in a moment of danger. You could call someone if it's an emergency or look something. If you're sweating the whole "no technology" thing, then keep it on airplane mode, and only use it when needed.
Flashlight
And last but not least: a source of light. You never know what could happen if you take a wrong turn, or lose track of time. You could be out on a trail when the sun goes down—which is highly recommended against—and in desperate need of light to make it home. We recommend a portable flashlight, so it's not too weight-prohibitive on the trip. Make sure your bike is equipped with lights as well and that you have reflective clothing readily available.
Innsbrook Village Country Club and Resort is close to a variety of Ruidoso outdoor activities, come stay with us!