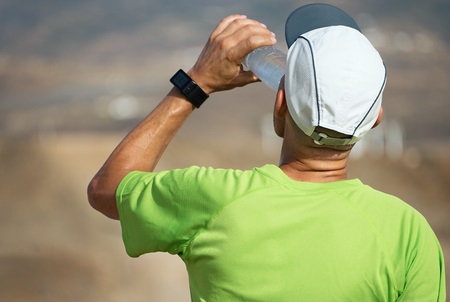 During the warmer weather months, taking advantage of time outside tops most priority lists as people figure out ways to spend time in the sizzling sun.
Before you head for the golf course, lounge about poolside, or dust off your tennis racket, read the following tips on how to remain safe in hotter temperatures.
Get and Stay Hydrated
Grab your favorite insulated water bottle and stay hydrated throughout your time outside. Whether you are tearing it up on the tennis court or spending a day waterside, the scorching sunshine follows and slowly dehydrates you as you sweat it out in the heat. Take small drinks throughout your day rather than waiting to drink when you feel thirsty. Sports drinks replace lost sodium, potassium, and chloride for those exercising a bit more intensely.
Remember Sun Protection
Wear and reapply sunscreen throughout the day to avoid sun skin damage like sunburns. Throw on your favorite hat to protect your scalp, and find a stylish pair of sunglasses to keep your eyes safe from the sun's harmful rays. Incorporate some shade time in your outdoor activities to give yourself small breaks from the sun. Go hiking down shaded trails or throw a picnic in the shadow of a large tree. With Ruidoso being at an elevation of about 6,000 feet, you'll likely want to use a high SPF.
Watch Weather and Wardrobe
Keep an eye on the weather forecast for possible storms and for heat alerts that could mean higher ozone and air pollution levels. Consider planning activities during the cooler parts of the day and avoid the stronger midday heat. Wear loose, light-fitting clothing in lightweight fabrics that encourage sweat to evaporate. Avoid dark colors that absorb heat and choose light-colored shirts to stay cool.
See the Signs of Sickness
Heat-related illness like heat cramps, heat exhaustion, and heatstroke come with warning signs that alert your body to get out of the sun. Sometimes medical attention is necessary to treat the symptoms of sickness due to overheating.  Symptoms of heat-illness include muscle cramps, irritability, increased heart rate, dizziness, headaches, fatigue, and more. Experiencing any of these symptoms requires some time indoors with cooler temperatures and plenty of water and cooling cloths.
Innsbrook Village Country Club and Resort wants you to stay safe as you enjoy our outdoor amenities including golfing, playing tennis, fishing, swimming, and more. We offer plenty of outdoor activities on site and in the surrounding area of Ruidoso, Mexico. Come book your outdoor adventure today!