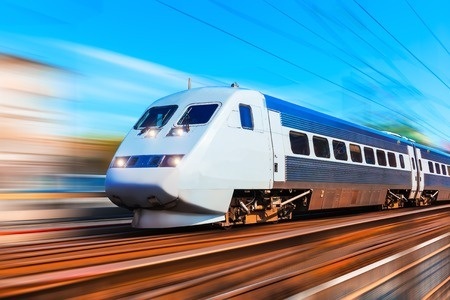 Big news was heard around the railroad industry when it was announced that train giant Union Pacific would indeed be approving its $3.1 billion capital program, set to be utilized in 2017.
The capital program is a large sum that will go towards the improvement of infrastructures in 17 states, including New Mexico.
About $435 million will go towards locomotives and equipment, $300 million will be used for Positive Train Control, $255 million will improve capacity and commercial facilities, and $240 million will be used to improve the smart technology that keeps this industry and the surrounding community buzzing.
Not a dime of the money will go to waste as Union Pacific Chief Operating Officer Cameron Scott already has a budget planned with one of the broadest strokes including the purchase of 60 new locomotives in 2017 and 40 more to arrive in 2018.
New Mexico's infrastructure will greatly benefit from a large chunk of the budget. About $22 million will be spent to install 55,470 tons of ballast, replace 116,318 crossties, and improve the rail line that makes its way across Lordsburg.
Union Pacific is one of the most recognizable train companies in the United States with their railroads connecting 23 states by rail, creating a global supply chain that really is the veins of our industrial and economic nation.
The food and services that the trains supply fulfills the needs of over 10,000 customers. This latest move is just another way of continuing to take care of their customers with quality service.
With all of these improvements making their way to New Mexico, it is only a matter of time before more people come flocking to the community. Join the bandwagon and complement your visit with a stay at one of the condos at Innsbrook Country Club and Resort.