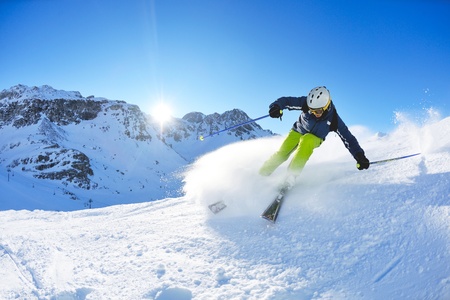 It's opening day at Ski Apache, and we at Innsbrook Country Club and Resort are gearing up for another fun-filled season of winter sports!
If you're in the Ruidoso, New Mexico area for ski season, make sure you explore the beautiful sights at Ski Apache.
Ski Apache is made up of a system of courses for beginning, expert, and intermediate skiers. Skiers can enjoy a ride on New Mexico's only passenger Gondola to the top of Sierra Blanca's alpine peak, located 12,000 feet in the air, and travel the slopes through bumps, tubes, and rails over 750 acres of powdered snow.
Ski Apache also offers all-day ski instruction programs for beginners, or those who would just like to brush-up on their skills. The 55 runs and trails located on the mountain, which lead to a vertical drop of 1,900 feet, will keep skiers of all skill-levels occupied for hours!
Free lift tickets are included with beginning group instruction, and Ski Apache offers seasonal passes as well as college passes and day passes, depending on your preferred length of stay.
Are you trying to make lodging plans? Innsbrook Country Club and Resort is located only a short drive away from Ski Apache, and has condo rentals available for the busy ski season. Contact us today to find out how we can accommodate you.