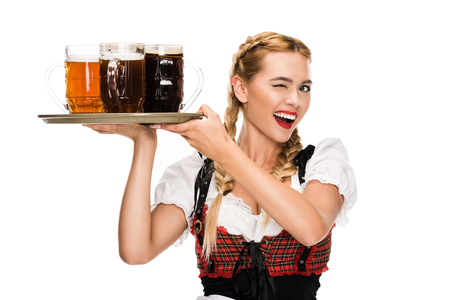 Fall is finally here which means it time for these two  annual celebrations; Oktoberfest and Lincoln County Cowboy Symposium!
Oktoberfest
Oktoberfest began in the city of Munich, Germany. Traditionally Oktoberfest starts during the third week of September and ends on the first day of October. The festival began when Crown Prince Ludwig married Princess Therese on  October 12th, 1810. The citizens were invited to celebrate and view the horses as they raced through town and thus began the tradition.
Ruidoso will hold its 38th annual Oktoberfest at the Ruidoso Convention Center on October 18th and 19th . Since it was first started by a small, dedicated group of local citizens in 1981, Ruidoso's Oktoberfest has grown to become one of the most highly anticipated events of the season.
Although Oktoberfest began in a remote region of Bavaria nearly 200 years ago, it has since become a global phenomenon that's celebrated in communities all over the world. In Ruidoso, Oktoberfest stays true to many of the historic traditions that have characterized these lively seasonal celebrations. With authentic music, dancing, games, food and beer from the Alpine regions of Germany, Austria and Switzerland, you can get the real Oktoberfest experience right here in beautiful New Mexico.
Music will be provided by The Klaberheads. Their traditional folk and polka music is sure to get you in the spirit to celebrate!
After you wear yourself out dancing the polka, you can recharge with authentic German beer and food. This is a family fun event, so you are encouraged to bring your children along! They can enjoy decorating pumpkins and playing games in the "Kinderhall" section of the event. For more information, visit the event website here!
Lincoln County Cowboy Symposium
This year is the 30th annual Cowboy Symposium, which takes place on October 10-13th. This is a celebration of the old western culture and highlights a host of western activities. These activities include cowboy competitions, western dancing, rodeos, old west storytellers and more!
Beginning in 1990, the Cowboy Symposium began as a way to promote the cowboy way of life and encourage the influence of western culture. Founded by Ray Reed, a western artist and cowboy. With the help of investors like the Ruidoso Downs racetrack and R.O. Anderson the Cowboy Symposium came to life! As the years have gone on this event has only grown in popularity and activities. Visit the website for event information and tickets!
Join us in the festivities! If you are interested in visiting Ruidoso for Oktoberfest or the Cowboy Symposium, don't delay! Visit Innsbrook Village Country Club & Resort rental page for available condos and townhomes to accommodate you during your stay!