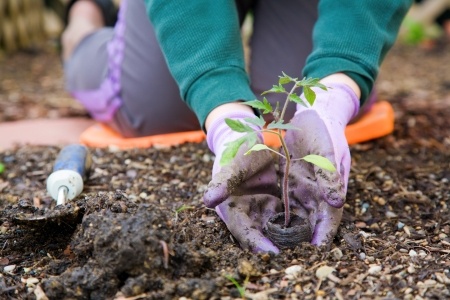 Looking for some fresh ideas to help spruce up your home and garden this spring? This weekend, you can get some great advice from talented home improvement professionals at the Mountain Living Home & Garden Show at the Ruidoso Convention Center.
This year, you can find more than a hundred vendors from all over the country, including some big names such as Bath Fitter, Mary Kay, Cutco and the US Forest Service. There will also be plenty of local vendors and educators in attendance, such as the Lincoln County Garden Club and the Village of Ruidoso Fire Department.
Many of the vendors will be hosting mini-seminars throughout the day that cover a wide variety of subjects, from landscaping ideas to solar power and energy-efficient appliances. Just stop by their booths to inquire about upcoming seminar schedules.
You'll also have an opportunity to win great door prizes from vendors who will be holding special drawings for event attendees. These include seeds for your garden, tools, discount coupons and more.
Now is the perfect time to start thinking about your next landscaping or home improvement project! Stop by the Mountain Living Home & Garden show this weekend to get some valuable new tips and tricks from the experts, and maybe even win a prize to make your project a little easier! The show will run on Saturday from 10 a.m. to 4 p.m., and on Sunday from 11 a.m. to 4 p.m.
To learn more about the Mountain Living Home & Garden Show, you can check out the event website here!