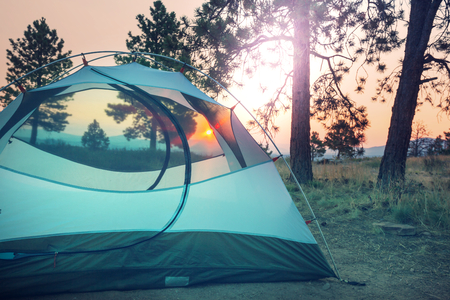 Good news for outdoor enthusiasts in Ruidoso! Grindstone Lake, which is already the site of popular fishing holes and hiking trails in our area, could soon become home to a series of campgrounds as well.
This week, Ruidoso Parks and Recreation Director Rodney Griego announced that his team has identified areas around Grindstone Lake that would be ideal for camping, and the department is currently in the process of raising funds for the new project. So far, they have received $120,000 in funding from a lodgers' tax, and an additional $50,000 from the Village of Ruidoso.
The parks department has reportedly received many requests for new campgrounds from community members in recent years, and Grindstone Lake's serene landscapes fit the bill perfectly. The parks department has already installed a permanent restroom facility at the lake to the pave the way for the future campgrounds. They also plan on making improvements to the bird viewing area, and adding more shelters and picnic tables for guests.
So when can we expect the new campgrounds to be complete?
If all goes well, the campsites could be ready for campers by the "spring or summer of 2018," according to Griego. The parks director plans to have 50 percent of the campground design complete by July 1, so construction can begin in the fall of this year. Preliminary plans for the campgrounds include 20 sites for tent camping, and a few more sites for recreational vehicles.
We're thrilled to hear about his great new addition to the outdoor recreation areas in Ruidoso. Before we know it, we'll be sleeping under the stars and enjoying the fresh air at Grindstone Lake!